L3Harris lands contract for Space Force missile warning sensor to track hypersonics
L3Harris will join Millennium Space Systems, a Boeing subsidiary, and Raytheon Technologies, in developing sensor payloads for the Space Force.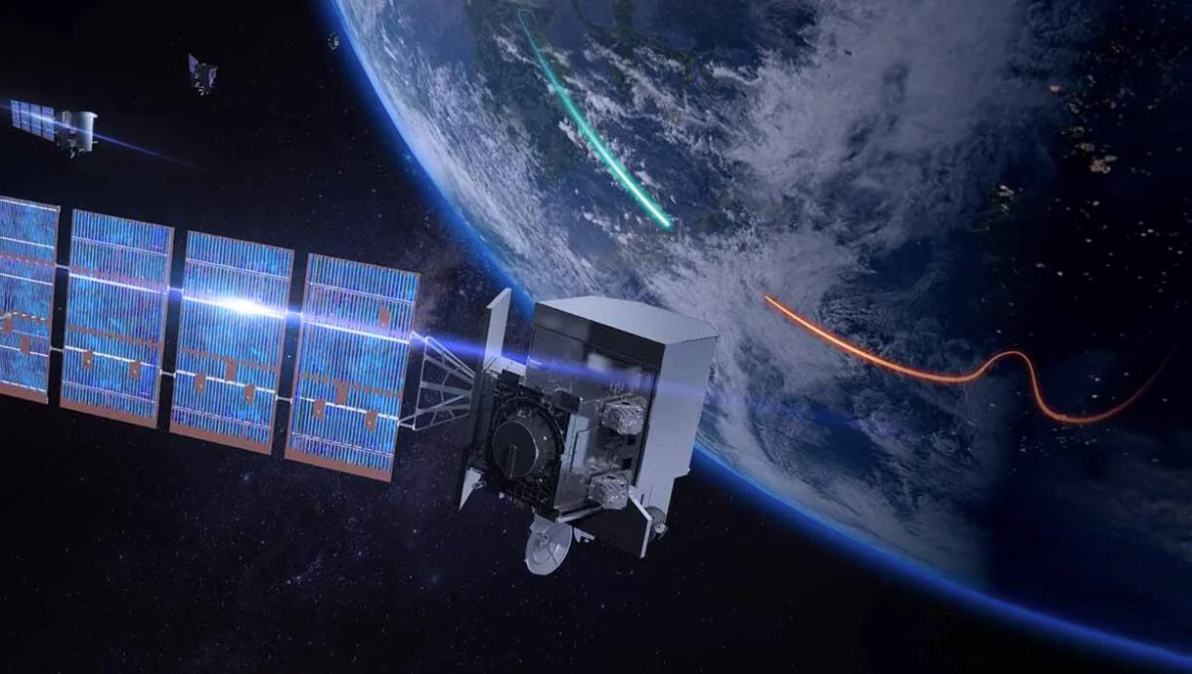 The Space Force has tapped L3Harris as the third vendor to develop sensor prototypes for the service's upcoming satellite constellation designed to track hypersonic missiles from medium-Earth orbit (MEO).
The company received a design contract worth nearly $29 million from Space Systems Command (SSC) to develop prototypes for Epoch 1 of the Resilient Missile Warning and Missile Tracking MEO effort, the service announced Monday. L3Harris will join Millennium Space Systems, a Boeing subsidiary, and Raytheon Technologies, both of which received initial contracts for the program in 2021, in the program's first phase.
"Adding a third vendor reduces risk and non-recurring engineering not only for Epoch 1, but for future Epochs as well," Col. Heather Bogstie, senior materiel leader of SSC's resilient missile warning, tracking and defense (MWTD) acquisition delta, said in a statement. "Having another payload option opens the trade space and allows us to take advantage of all industry has to offer as we deliver high-quality capability to the warfighter."
The contract awarded to L3Harris is a one-year other transaction agreement, under which the company will design a sensor payload for the program. Space Systems Command will have the option to buy up to three payloads and satellites from L3Harris following a successful completion of the design program.
According to its budget request for fiscal 2024, the Space Force intends to buy three satellites from Raytheon and six from Millenium for Epoch 1.
The service plans to begin launching the first satellites sometime in fiscal 2026, and hopes to deliver satellites every three years in subsequent Epochs "incrementally building capability and robustness over time," according to a SSC release.
The future satellites are part of a larger effort in the Space Force to create a missile warning and missile-tracking architecture that is better suited to detect and track dim or high-speed objects, such as hypersonic missiles that can fly faster than Mach 5 and are highly maneuverable.
To meet new threats, the Pentagon plans to shift focus away from launching satellites in higher orbital regimes and instead proliferate satellites in low- and medium-Earth orbits. The Space Development Agency is planning to begin launching its first "mission capable" missile warning and missile tracking satellites into low-Earth orbit in April 2025 — a constellation that L3Harris is also contracted for. The company received $700 million from the agency in 2022 to build a 14-vehicle satellite constellation for low-Earth orbit.