Bipartisan lawmakers seek briefing on CDAO's efforts to address low workforce morale
Their request was penned in a new letter shared exclusively with DefenseScoop.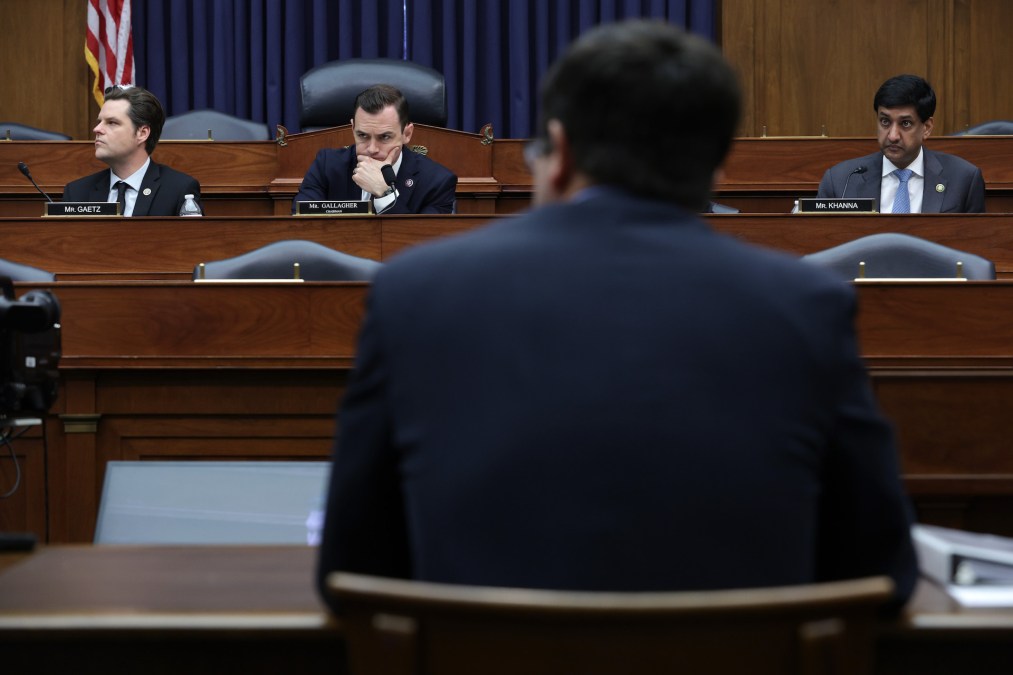 Leaders of the House Armed Services Subcommittee on Cyber, Information Technologies and Information (CITI) have requested an official briefing with the Pentagon's Chief Digital and Artificial Intelligence Officer Craig Martell to discuss his handling of the reportedly low employee morale within the nascent office he leads, according to a letter obtained exclusively by DefenseScoop on Tuesday.
In the letter, which was dated and delivered on Monday, CITI Chair Rep. Mike Gallagher, R-Wis., and Ranking Member Rep. Ro Khanna, D-Calif., expressed "concern over the results of a recent workforce survey" conducted by the CDAO — "and, specifically, dissatisfaction with lack of empowerment and leadership."
The lawmakers were referring to the outcome of a recent Defense Department-wide "Pulse Survey." Among other low scores — according to presentation slides shared with DefenseScoop last month — on a scale of –100 to 100, CDAO employees' overall average rating for the "Leadership" category of that survey was –17.
"While a survey is only a snapshot of the health of an organization, and the score for leadership was only one of several categories in the evaluation, your office was the only DOD component to score negatively," the lawmakers wrote in their letter. Beyond that, they also noted the organization "received the lowest scores across the entire" DOD.
When news of the negative review first surfaced, Martell told DefenseScoop that his leadership team was carrying out a series of urgent moves to improve the spirit of their workplace.
But Ghallagher and Khanna want to know more about the steps being taken.
"Modern war not only demands rapid integration of technology on the battlefield, but also the cultivation of a talented, highly skilled workforce that is properly motivated. We understand that CDAO is a new organization, but to attract and retain top-level talent your team must empower staff, lead by example, and imbue them with a sense of mission. These survey results suggest this is not currently happening," the lawmakers wrote.
They requested that Martell brief them — no later than June 30 — about ongoing response efforts he's steering.
Specifically, they said they want to know about work unfolding to "(1) institutionalize a lasting organizational structure, (2) clarify roles and responsibilities of the CDAO subcomponents both internally to the CDAO workforce and externally to the wider DOD, and (3) expand communications between senior leaders and the CDAO workforce."
A CDAO spokesperson did not immediately confirm to DefenseScoop whether Martell plans to commit to providing the briefing.