Wormuth hopes AI can help Army tackle recruiting challenges
Faced with recruiting shortfalls, the Army secretary wants to use artificial intelligence to find good candidates who might be interested in soldiering.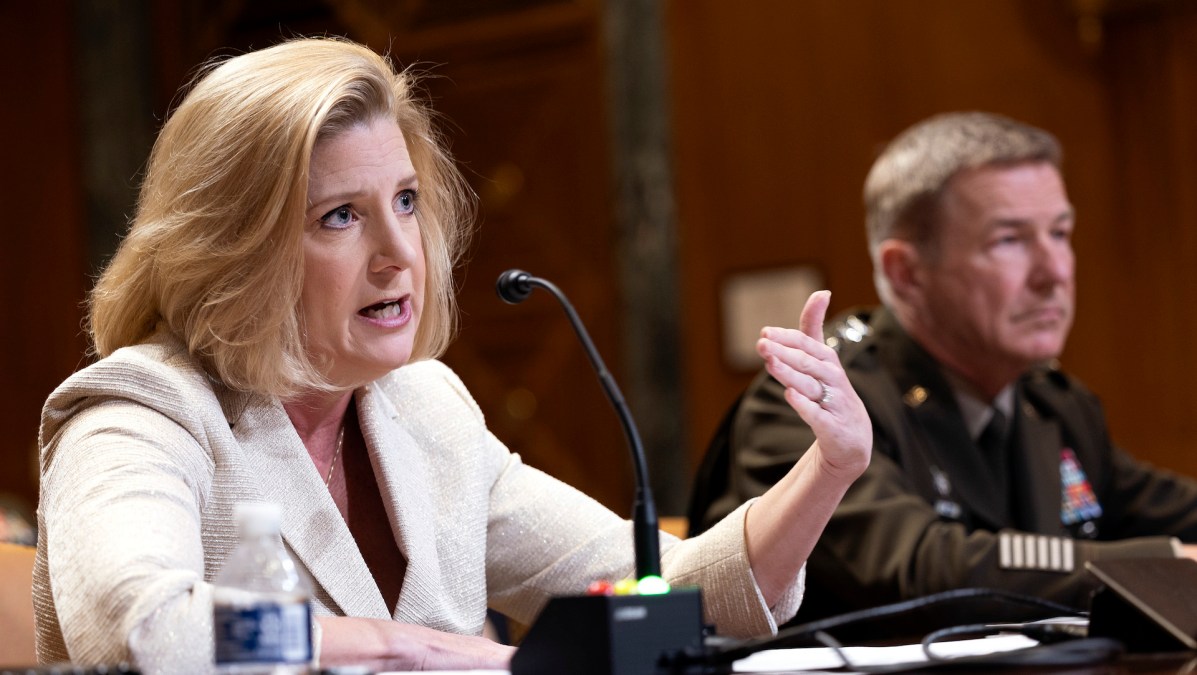 Faced with recruiting shortfalls, the Army's top official wants to use artificial intelligence to find good candidates who might be interested in soldiering.
For fiscal 2022, the service fell about 25% short of its goal of onboarding 60,000 new active-duty troops.
"I think the only real significant dark cloud on the Army's horizon is obviously the recruiting challenge that we face. We are very, very focused on that," Army Secretary Christine Wormuth told reporters during a media roundtable at the Pentagon on Tuesday.
Service leaders set a "stretch goal" of recruiting 65,000 new soldiers in fiscal 2023, but "I don't think we're going to meet that," she noted.
A number of factors have coalesced to make recruiting more difficult.
"Ensuring the United States has a sufficient number of qualified active-duty military personnel is a matter of national security … However, DOD is facing its most challenging recruitment environment in 50 years," according to a recent Government Accountability Office report.
"According to DOD, only about one in four people in the United States between the ages of 17 and 24 are able to meet the recruitment requirements for military service. These include, for example, education and physical fitness standards," per the report.
A variety of factors affect an individual's potential as a recruit, the watchdog noted, including age, aptitude, citizenship, education, private sector employment opportunities, criminal history, medical qualifications and substance abuse, physical fitness, physical characteristics such as height and weight, and their interest in serving.
The outcome of the war in Afghanistan, and political rhetoric criticizing the military for being "woke," may also be contributing to recruitment challenges.
The Army has taken steps to revamp training for recruiters in the hopes of boosting their productivity, a move that Wormuth said is starting to pay off. The service is doing better this month than it was at this time last year, she noted.
"We really need every single one of our great recruiters to, you know, be as productive as possible, obviously, given the challenge we're facing," Wormuth told reporters.
She sees opportunities for cutting-edge technology to lend a helping hand.
"I'd like to use artificial intelligence to help us with recruiting," she told DefenseScoop at the roundtable. "As we look to new ways to improve our recruiting enterprise, there may be ways artificial intelligence can help us, you know, identify quality leads for prospects in ways that you know human beings are not as skilled to do."
Wormuth didn't provide details about how AI could potentially do that. But Pentagon officials and other tech experts have noted that artificial intelligence can be used to sift through large amounts of data, detect items of interest and flag them for human users of the technology.
Meanwhile, Army Chief of Staff Gen. James McConville highlighted other ways that AI can help the service, including with talent management, predictive logistics and targeting.
"Certainly with targeting, and we get a lot of data, and bringing all that together and getting it to the right arrow, if you will," McConville told reporters at the roundtable. "But I believe [there should be] a person in the loop. And what I mean by that is, it may not be the person that's actually doing all the work, but we're going to see artificial intelligence help us do our jobs better — but at the same time, we want to have somebody that's saying, you know, 'Fire this weapon system,' or at least be thinking about that."