How 5G and mobile computing-at-the-edge are revolutionizing DOD's future
The DOD's principal director of FutureG articulates better than most the real value 5G and MEC bring to enterprises like the Defense Department, says a Verizon executive.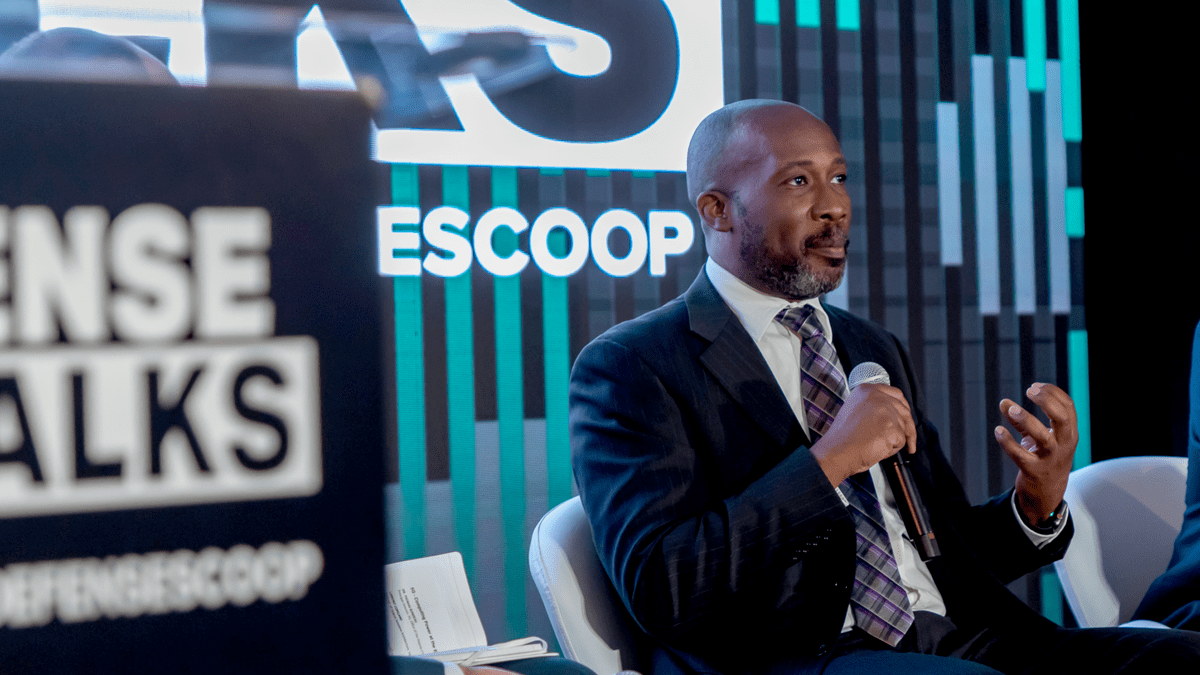 Breakthrough technology developments often have a knack for catapulting onto the world stage only after years of research, testing and commercial piloting. That's probably never been more apparent than with the recent eruption of generative AI. However, the pattern is familiar to those of us who watched the emergence of cloud computing, mobile smartphones, GPS, the Internet and many other technology developments.
What often gets lost in the spotlight is the hard but essential work of integrating these breakthrough developments into the fabric of existing technologies — and reimagining entirely new ways of creating and delivering value for the federal government and businesses.
We've seen that firsthand with 5G. There are many reasons why the commercial release of 5G represents a significant breakthrough over the wireless protocols that came before it. 5G made it possible to deliver data faster, with higher bandwidth and lower latency between devices and servers for edge computing services. Such breakthroughs enable next-generation technologies such as smart mobility, autonomous vehicles, and AR/VR training to the advancement of operations for smart manufacturing, facilities, military bases, ports, the continual growth of the Internet of Things (IoT) and more.
While 5G is now familiar to most of us, its promise, as some people see it, is still taking shape. It was easy to explain how 5G would allow users to download their favorite movie in seconds — or up to 100 times faster than 4G. What's been harder to appreciate is not only the massive infrastructure investment required to make 5G a reality but also the fact that the 5G device ecosystem is continually evolving and being developed. The same is true for applications that must be developed and integrated with existing systems before 5G becomes genuinely transformational.
The real value of 5G isn't just about high-capacity data downloads, though that's a great benefit. Instead, it's in the power and potential of real-time remote data capture, analysis and decision-making that organizations are on the threshold of achieving that wasn't possible before 5G.
Among the many organizations that understand that, and are investing accordingly, is the Department of Defense. Thomas Rondeau, the principal director for FutureG and 5G in the Office of the Undersecretary of Defense for Research and Engineering, articulated better than most what 5G represents at a recent Defense Talks summit, where he said:
"One thing we want to make clear when it comes to 5G — and everything that's going to be based off of where we are with 5G — is that it's not just another transport layer," he told an audience of government and defense IT leaders. "It is that edge computing. It's the local compute. It's computing through the network. It's not just tying things together; it's part of the entire compute fabric."
Rondeau made two critical points in that regard: One was recognizing the need to integrate 5G into DOD's existing infrastructure. 5G isn't simply about having a more efficient pipeline for delivering data. It's about what 5G can accomplish by expanding the capabilities of the military's many existing systems.
The other point was, "How do we actually bring our infrastructure to the field?" And the key to that objective is taking advantage of software-defined Radio Access Network (RAN) technology and software-defined networking in ways that can ultimately create interoperable connections among 5G networking components.
Consider the data streaming to command-and-control centers from sensors and surveillance devices worn by warfighters moving toward a target or from transponders attached to materials and parts moving through supply lines. DOD sees 5G and the power of mobile edge computing (MEC) as the glue that can hold — and link — its communications networking and situational awareness together. That capability, and the ability to communicate across all domains and with allied partners, is central to DOD's Combined Joint All-Domain Command and Control (CJADC2) strategy.
There are still a lot of questions and development work that need to be considered as DOD looks at harnessing 5G and future-G technologies: Questions like, how do we enable innovation by leveraging existing infrastructures and radio spectrum? And how do we do it securely in CONUS and across the globe?
We're working diligently with DOD and other federal agencies, as well as all of the standards bodies and other vendors, to address these critical questions, not only to support DOD's mission but to protect consumers as well.
So yes, the promise of 5G is on a continual growth path from when it became part of the mainstream conversation, but the promise is unfolding in ways that are already revolutionizing enterprises as large as the Department of Defense.
Learn more about how Verizon can help the DOD capitalize on the power of 5G and mobile edge computing.