Air Force's Kessel Run looks to scale multi-domain ops software suite to Pacific
The Kessel Run All Domain Operations Suite (KRADOS) is a key component to phasing out legacy air battle management software.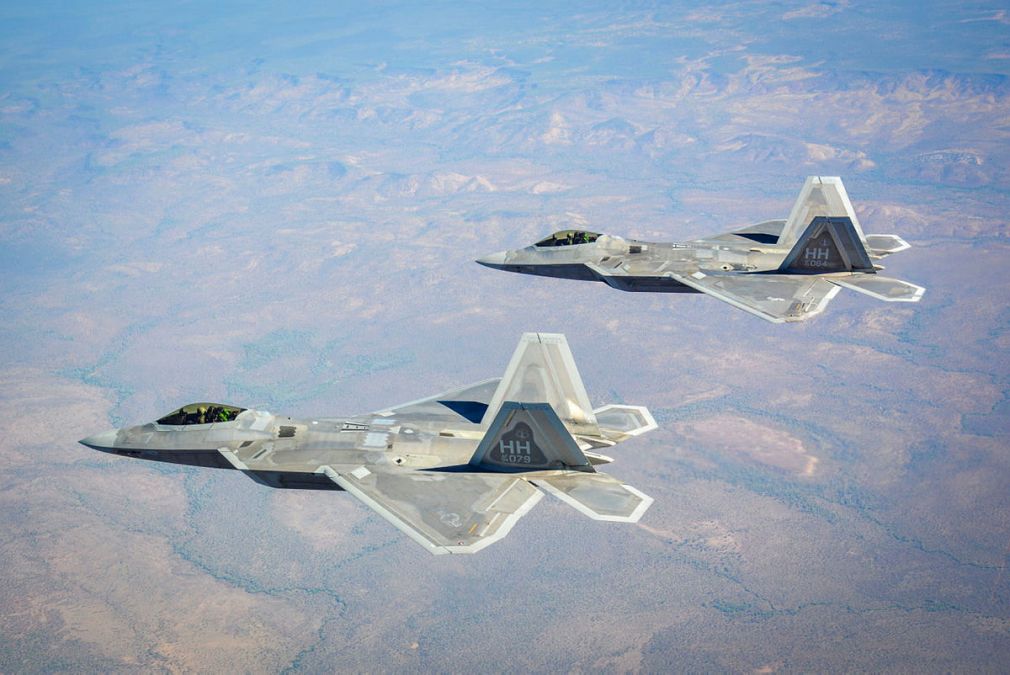 DAYTON, Ohio — After a successful deployment to U.S. Central Command, the Air Force's Kessel Run software development factory is preparing to scale its Kessel Run All Domain Operations Suite (KRADOS) to support multi-domain operations for U.S. Indo-Pacific Command.
"Over the last several months, we've taken steps to start working on focusing on Pacific capabilities and requirements that will enable us to better support operations there," Col. Rich Lopez, Kessel Run senior materiel leader, told DefenseScoop on Monday during a media roundtable at the Air Force Life Cycle Industry Days in Dayton, Ohio.
KRADOS is a set of nine software applications developed by Kessel Run as a key component to phasing out the Theater Battle Management Core System (TBMCS). The legacy software suite was introduced in 2000 and is currently used by U.S. military air wings to plan and execute airborne operations.
Kessel Run fielded the first minimal viable capability release of KRADOS in 2021 to the 609th Air Operations Center, located at Al Udeid Air Base in Qatar, and replaced the legacy system with KRADOS in November. Since then, the software suite has been used in real operations, Lopez said.
"That marked the first time that air tasking and airspace control orders were operationally built and flown in that [combined air operations center] without TBMCS and the master air attack planning toolkit," he said in an email to DefenseScoop. "Since then, we have continued to iterate those capabilities, and learn the lessons we'll need to lay the groundwork for the continued development of future capabilities for the entire AOC enterprise."
Some of the applications within KRADOS include the Jigsaw Tanker Planning Tool, aimed at streamlining and optimizing airborne refueling operations, and Triton, which consolidates information from other applications to create air-tasking orders.
Steven Wert, program executive officer for the Air Force's digital directorate, said that as it pivots KRADOS to the Pacific, Kessel Run is focusing on achieving multi-tenancy — or scaling software suite so that multiple air operations centers can simultaneously access tools in a shared environment — and scaling for major theater war.
"When we fielded the [minimum] viable capability release, we didn't necessarily say this is going to be capable of dealing with a thousand missions per day. It's more like a couple hundred," Wert said during the roundtable. "To exercise multi-tenancy, what is the next AOC we want to work with to be able to demonstrate that our software can support multiple bases? In that case, that's the pivot to the Pacific."
Kessel Run officials could not share which air operations centers would be the next to receive KRADOS or details on when that process would begin. There are two AOCs part of Indopacom: the 613th AOC at Joint Base Pearl Harbor-Hickam in Hawaii and the 607th AOC at Osan Air Base in South Korea.
With KRADOS, Kessel Run is utilizing available cloud capabilities from commercial service providers as much as possible, Lopez said. As it looks to scale the application suite, he said that Kessel Run is exploring a number of cloud options — including the DOD's new enterprise cloud known as the Joint Warfighting Cloud Capability (JWCC).
"There's a nexus, now, of federal cloud capabilities and DOD requirements," Lopez said. "We're using commercial cloud capabilities to support operations for us as we move towards a more distributed capability for the Air Force."