How the Space Force's new targeting squadron will scope out adversary space and counterspace capabilities
"Many intel analytical reports focus on the threat and their capabilities, however we take it one step farther and look at the threat and we identify its vulnerabilities," the 75th ISR Squadron's commander told DefenseScoop in an exclusive interview.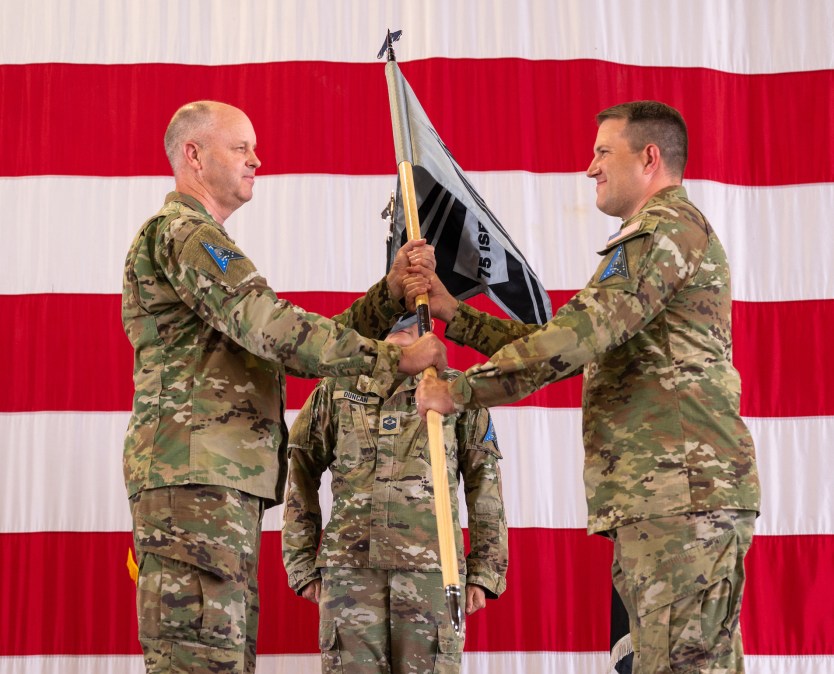 The Space Force in August stood up its first squadron assigned to target adversaries' space assets and their supporting ground systems and communication links. And while the unit won't directly deploy capabilities that could jam, hack, or physically damage those systems, it will play a critical role in giving combatant commanders information on possible ways to do so.
The 75th intelligence, surveillance and reconnaissance squadron was activated at Peterson Space Force Base in Colorado as the newest squadron under Space Delta 7 — the unit tasked with gathering intel on satellites and the capabilities that support them.
Although all squadrons in Delta 7 conduct ISR, the 75th is unique in that it's entirely focused on scoping out the weaknesses of adversaries' space assets, Lt. Col. Travis Anderson, commander of the 75th ISR squadron, told DefenseScoop in an interview.
"Many intel analytical reports focus on the threat and their capabilities, however we take it one step farther and look at the threat and we identify its vulnerabilities," Anderson said. "So we do look at it through kind of a different lens of, how can we affect that system versus just knowing what that system does."
Broadly speaking, targeting is a process conducted by the U.S. combatant commands. It involves "selecting and prioritizing targets and matching the appropriate response while taking account of command objectives, operational requirements, and capabilities," according to the Air Force's joint doctrine on targeting published in 2021.
U.S. Space Command is largely responsible for conducting military operations like targeting in the space domain — which could include assets on orbit, on the ground and the links connecting them. Separately, the Space Force is tasked with organizing, training and equipping guardians to operate space systems for Spacecom and other combatant commands.
But Anderson noted that sometimes COCOMs need additional capacity or expertise from the services to effectively characterize adversary targets, and the Space Force is tasked to stand up squadrons like the 75th to help shoulder some of the workload.
The goal, he said, is to offer as much decision space to senior leaders as possible.
"We're monitoring how we can provide options before crisis or conflict," he explained. "That way, we can provide that to the joint commander and give him or her the ability to have an effect in the space domain."
The new squadron will have three primary mission areas — analysis, development and engagement — to broaden the overall targeting mission. It is currently structured at around 80 Space Force guardians, civilians and subject matter experts with a mix of skills, such as signals analysts, imagery analysts and "targeteers" focused specifically on assessing vulnerabilities, Anderson noted.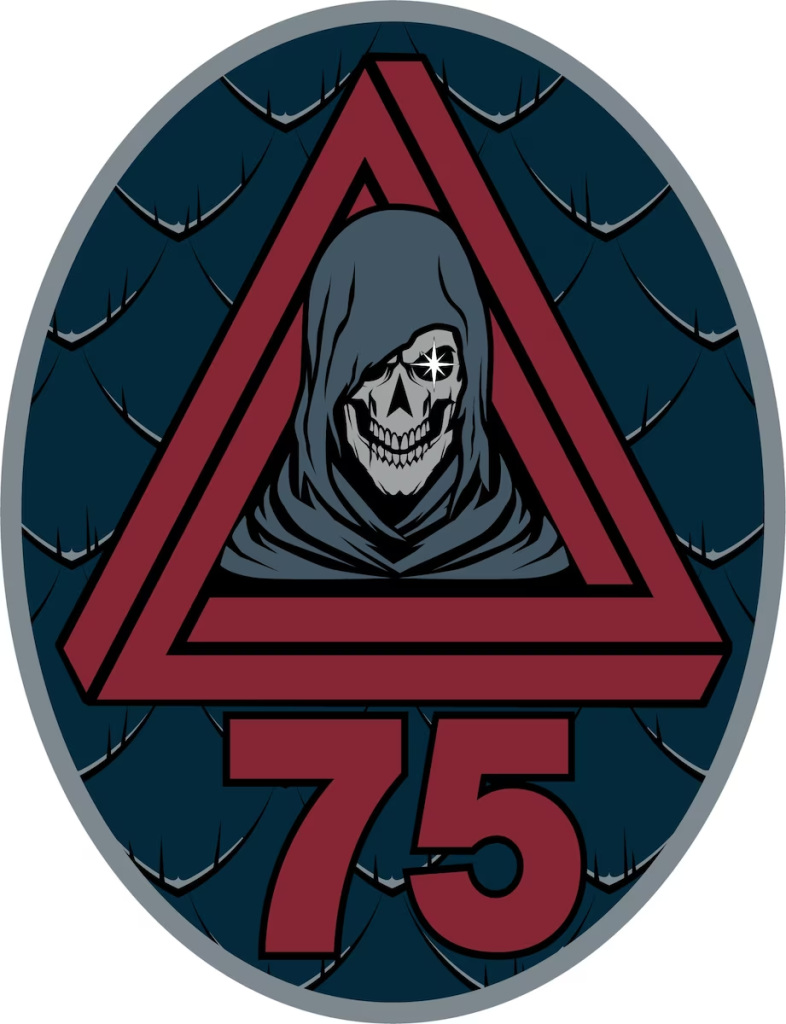 When performing each core function, guardians in the unit will prepare and present various kinds of intelligence packages about an adversary space asset with an overall goal of providing the requesting commander with as many detailed options as possible, Anderson explained.
The first mission area will involve looking deeply at how a threat system works in order to identify its vulnerabilities and provide analytical products and recommendations, he explained. That could include how a satellite operates, how it communicates with its operators on Earth and what organizations are tied to its architecture.
Similarly to how other services conduct target system analysis, Anderson said the 75th's recommendations will outline scenarios such as "if this satellite is affected during a crisis or conflict, here's the best estimate on the outcome and in the grand scheme. [And] how does that ensure the plans for that joint commander whenever we provide those options."
For executing target development, the 75th will complete electronic target folders offering a full and robust characterization of what a specific space architecture is. The information isn't just about physical attributes, "but it also provides significance of the target to the adversary," Anderson said.
Additionally, its work will involve creating target engagement packages for space operators that would be critical in conducting battle damage assessment after an adversary space asset has been attacked.
"When a Joint Force commander executes an option, we're going to look for indicators to see if that option worked," Anderson said. "Did it work in the way he wanted it to to create the effect that he wanted within his or her battlespace?"
Officials in the Defense Department have repeatedly stated at public events their concern over U.S. adversaries like China and Russia deploying more capable counterspace weapons. These systems could be used to disrupt or destroy the United States' space assets used for ISR, satellite communications, missile warning and tracking, positioning navigation and timing, and other missions.
The 75th will be key to protecting the United States and its allies from those attacks, Anderson said. He also underscored the importance of the squadron's contribution to deterring conflicts — if adversaries know the 75th has analyzed their space systems' and possible vulnerabilities, it could prevent them from taking action.
"One part of this work will enable the Space Force to guard against hostile use of adversary space and counterspace capabilities," he said. "The other part of the work is going to enable the Space Force to deny an adversary their use of their space-enabled targeting capabilities or systems against our forces in other domains."