Army Futures Command considering 'repurposed' CFT for space-based, deep sensing
The Army is considering transforming the mission of its Assured Positioning, Navigating and Timing/Space cross-functional team.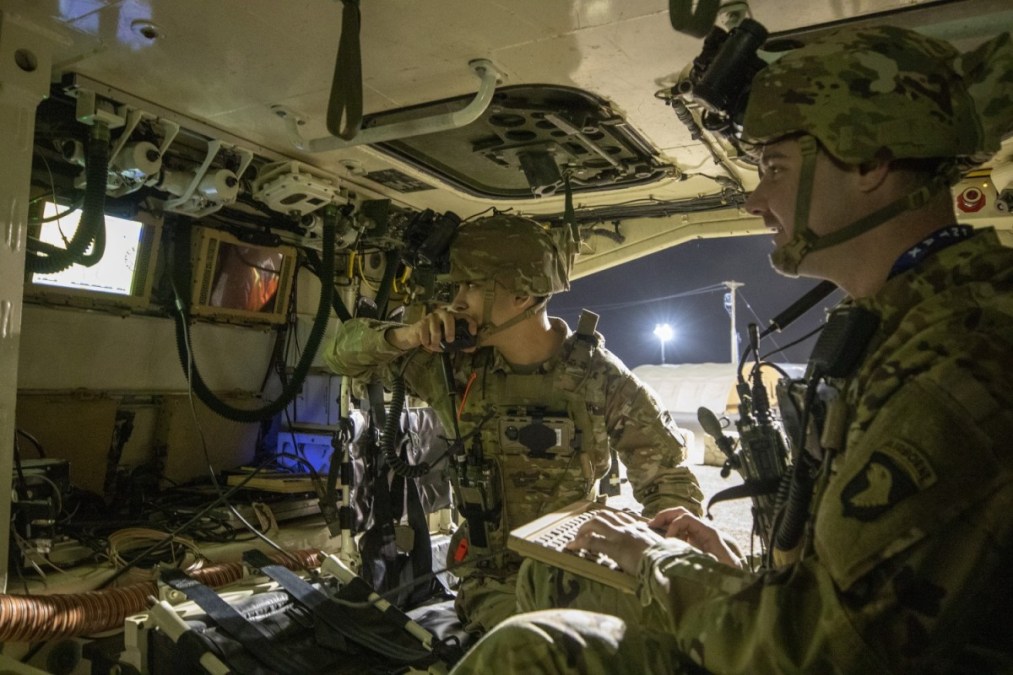 The Army is considering transforming the mission of its Assured Positioning, Navigating and Timing/Space cross-functional team to include more space-based and deep sensing capabilities, Gen. James Rainey said Monday.
AFC is charged with leading the Army's top modernization efforts, from creating requirements for new capabilities to hosting the service's Project Convergence exercises. The organization initially stood up cross-functional teams to help streamline those initiatives, each of which is focused on a specific capability or modernization effort.
Based at Redstone Arsenal, Alabama, the current APNT/Space cross-functional team has been working to advance the Army's tactical space capabilities, develop alternative global positioning system technologies and better understand the future of navigational warfare, according to an Army press release.
However, the CFTs are routinely under review and they can be "repurposed" to incorporate additional capabilities, Rainey, the commander of Army Futures Command, said during a roundtable with reporters at the annual AUSA conference.
"An example of that may be — it's pre-decisional — will be looking at PNT [and] and everything that's going on in space-based sensing and deep sensing. That'd be a logical transition that we're currently reviewing," he said.
Space has become a key domain for the Defense Department, which has begun deploying more sensing capabilities on orbit. Some of the Pentagon's new systems are able to detect and track high-speed weapons such as hypersonic missiles, conduct strategic intelligence, surveillance and reconnaissance (ISR) missions, and keep an eye on environmental events.
However, deep sensing will allow the service to sense and conduct targeting over much greater distances than current capabilities provide. Army leaders have lauded the capability as one of the service's top modernization priorities, especially considering the U.S. military's greater focus on potential operations in the vast Indo-Pacific region.
Along with the APNT/Space CFT, Futures Command also runs cross-functional teams for long-range precision fires, next-generation combat vehicles, future vertical lift, the network, air-and-missile defense, soldier lethality, Synthetic Training Environment and contested logistics.
Meanwhile, Rainey emphasized there are some CFTs, like Long-Range Precision Fires, that won't be going anywhere. Rather, Army Futures Command will need to consider what those teams will have to tackle next after significant programs are completed.
"It's a holistic review," he said.