DOD commits millions to expand Purdue-led program aimed at growing microelectronics workforce
Pentagon officials moved to further confront gaps in the U.S. workforce pipeline for trained semiconductor engineers.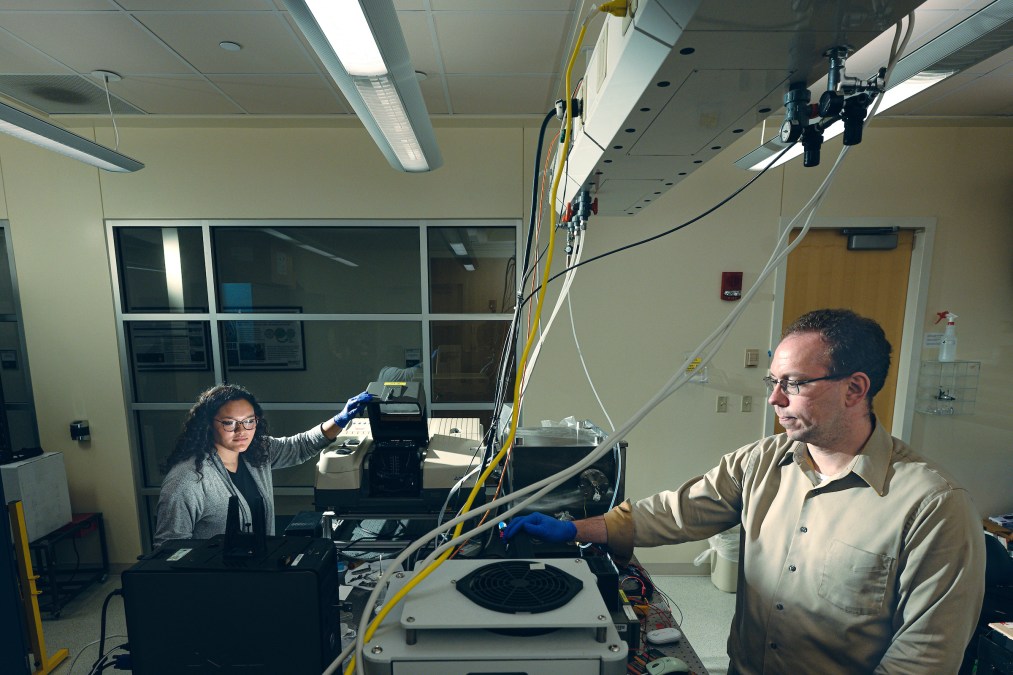 The Defense Department has dedicated nearly $11 million to extend for five years a Purdue University-led program designed to strengthen the U.S. microelectronics workforce of the future.
Semiconductors are embedded in and power many critical modern-day technologies, like computers, smartphones, pacemakers, vehicles, the electric grid and much more. Microchips originated in America during the 1950s, but today, the nation consumes roughly half of those made worldwide. At the same time, only around 12% of microchips are currently manufactured in the U.S., which creates supply chain vulnerabilities.
In 2020, Purdue University announced it was selected to steer a national initiative sponsored by the Office of the Secretary of Defense to confront the escalating need for engineering graduates specializing in microelectronics. That multi-university public-private-academic partnership — the Scalable Asymmetric Lifecycle Engagement Microelectronics Workforce Development program (SCALE) — saw an initial investment from the Pentagon of $19.2 million.
Purdue officials confirmed on Monday that the DOD has moved to expand SCALE with a commitment of $10.8 million in additional funding and a possible ceiling of $99 million.
"Part of the rationale for expansion is to continue existing work in areas like system-on-chip and embedded systems security / trusted artificial intelligence. The other part of the rationale was to extend the mission to K-12 programs, with an initial small-scale pilot aimed at providing a national model for introducing context and content to K-12 teachers, staff, and students," Peter Bermel, SCALE director and the Elmore Associate Professor of Electrical and Computer Engineering at Purdue, told DefenseScoop in an email Monday.
The U.S. will need 50,000 trained semiconductor engineers to meet rapidly increasing demand in the near term, according to Bermel, meaning there's more room for students to support government and defense contractor requirements.
"This is a unique opportunity to both help students pursue highly impactful career opportunities, meet national needs, and update the university programs to reflect the rapidly-changing research and educational landscape in this area," he said.
Managed by the Naval Surface Warfare Center, Crane Division (NSWC Crane), SCALE connects faculty from nearly 20 universities, and experts from dozens of entities across the government and defense industry, with the ultimate goal of ensuring the U.S. has a personnel pipeline necessary to meet next-generation national security needs. Academic institutions involved are frequently informed by the dozens of public and private stakeholders on expectations for new entrants of the microelectronics-focused workforce, and typically update their curricula to reflect those insights.
SCALE-enrolled undergraduate and graduate students can receive mentoring and research opportunities from the organizations involved, and there are also pathways for internships and job placements.
The program is evolving, but as of June, government and industry partners included the Jet Propulsion Laboratory, Missile Defense Agency, Space Force, NASA, multiple military research labs, Boeing, L3Harris, Northrop Grumman, and Taiwan Semiconductor Manufacturing Company — among many others.
"SCALE's impact includes reaching 287 students at 17 universities; 17 defense industry partners; and 17 government partners, with more to come in the near future," Bermel told DefenseScoop.
In a recent survey of students associated with SCALE, 73% of respondents reported being hired into "a suitable summer internship or research position," he said. The majority of those who participated in the survey also reported positive experiences around the mentoring provided.
"Recent SCALE graduates, predominantly undergraduates so far, have been reported as going onto defense industrial base companies and graduate study," Bermel said.
With the five-year expansion and extension from DOD, officials intend to grow student participation in SCALE fivefold — to more than 1,000 — and cooperate with community colleges to create microelectronics courses across the nation.
Microelectronics is a top priority for Undersecretary of Defense for Research and Engineering Heidi Shyu, and it's listed among 14 technology areas of critical importance to the Pentagon.
This new announcement also follows the passage of the CHIPS and Science Act, which revamps and advances domestic capabilities to drive the making of such nanotechnologies.
In addition to SCALE, Purdue is leading other strategic initiatives to boost microelectronics development, including the MidWest Research Regional Hub effort, the first comprehensive semiconductor degree program conducted in partnership with SkyWater Technology, that is expected to generate a $1.8 billion future state-of-the-art chips manufacturing facility.
The Indiana-based university currently houses the Birck Nanotechnology Center — a facility focused on the production of microelectronics and semiconductors, as well as capabilities in other, generally related, disciplines.
In the last few months, U.S. government leaders including Deputy Defense Secretary Kathleen Hicks, Secretary of State Antony Blinken and Secretary of Commerce Gina Raimondo have visited the center.
After touring the facility in August, where she observed microelectronics unfold in real-time, Hicks told faculty, researchers and students "there is no understating how critical that work is."