Army moved 160K users to Google Workspace app in two weeks
In just two weeks' time, the Army moved 160,000 users to Google's Workspace platform, according to Army CIO Raj Iyer.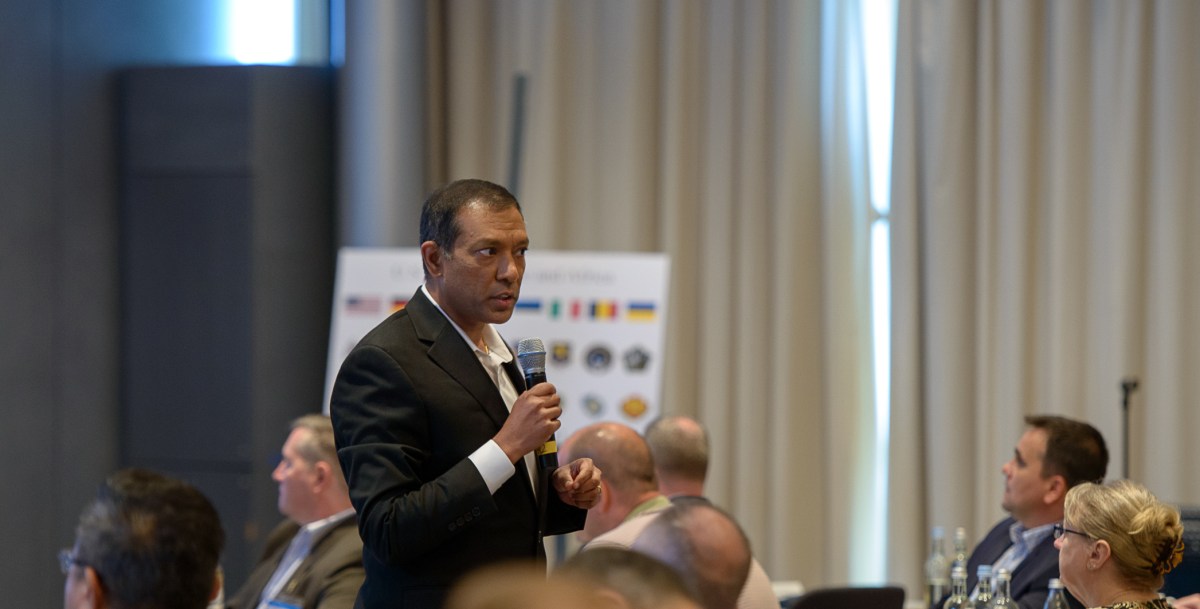 The Army isn't wasting time moving soldiers, guardsmen and reservists to its new Google Workspace environment.
In just two weeks after striking a deal with Google in October to provision its Workspace platform for business, productivity and collaboration tools like email and chat, the service has brought 160,000 users online, according to Army CIO Raj Iyer and Google officials.
By the middle of 2023, the Army plans to have 250,000 users on the platform, Iyer said Tuesday at the Google Government Summit in Washington.
"What we've seen since [kicking off the Google Workspace contract] is … our ability to rapidly implement the solution," Iyer said. "We have 160,000 users now turned on, and we were able to do that migration in two weeks. Every new soldier that's coming into the Army today now is provisioned automatically with a Gmail and Google Workspace account. And we've seen some tremendous, you know, anecdotes and positive feedback from soldiers to the process."
The Army's move to Google Workspace came as a response to the COVID-19 pandemic when reservists and members of the National Guard struggled to access their email because they couldn't visit an armory or reserve center during lockdown. Similarly, the Army wasn't doing enough to provide junior enlisted soldiers with email and collaboration services.
"These were folks that were coming into the Army, 18 to 20-year-olds. And what we did was we gave them access to an email … but we told them that the only way you could access that email was through government-furnished equipment on a government network that they needed to get access to," Iyer said. "Well, guess what: We never gave them government-furnished equipment. So there was no laptop we could afford to give every soldier that was coming into the Army. And in times of COVID, it was exceedingly hard for them to get access to a place where they can go to go check their email."
It was clear, Iyer said, that the Army needed to move from the Department of Defense's sunsetting Defense Enterprise Email to a more modern solution to better serve these "digital natives."
Adopting a more modern suite of collaboration tools is not only an operational imperative but a strategic one for the Army, its CIO said, connecting it back to the ability to recruit young people to join the force.
"It was very clear to us that we needed a solution that we were able to implement rapidly. Because you know, if we missed the opportunity to actually get something in their hands, it would actually, quite frankly, have an impact on Army recruiting," Iyer said. "And quite frankly, we saw that if you look at the recent stories about the Army not meeting our recruiting goals, my hypothesis is one of the reasons why is we're not giving them the best technology, you know, to help them all the way through the recruiting process and as they come into the Army."
Google Workspace isn't the only platform the Army uses for email and collaboration. In that regard, this contract is about resilience and fostering healthy competition for the Army's business, Iyer said, noting that the force has more than a million users with Microsoft Office 365 credentials.
"We were not looking at replacing an existing solution," he said. "It was really how do we augment that with other cloud-based solutions to serve, you know, the unmet needs of our soldiers. And quite frankly, at the end of the day, some competition is not a bad thing when it comes to a value proposition and best value to the taxpayer."