Army CIO Raj Iyer leaving government
CIO Raj Iyer announced on LinkedIn that he will be departing the Army in "the next several weeks."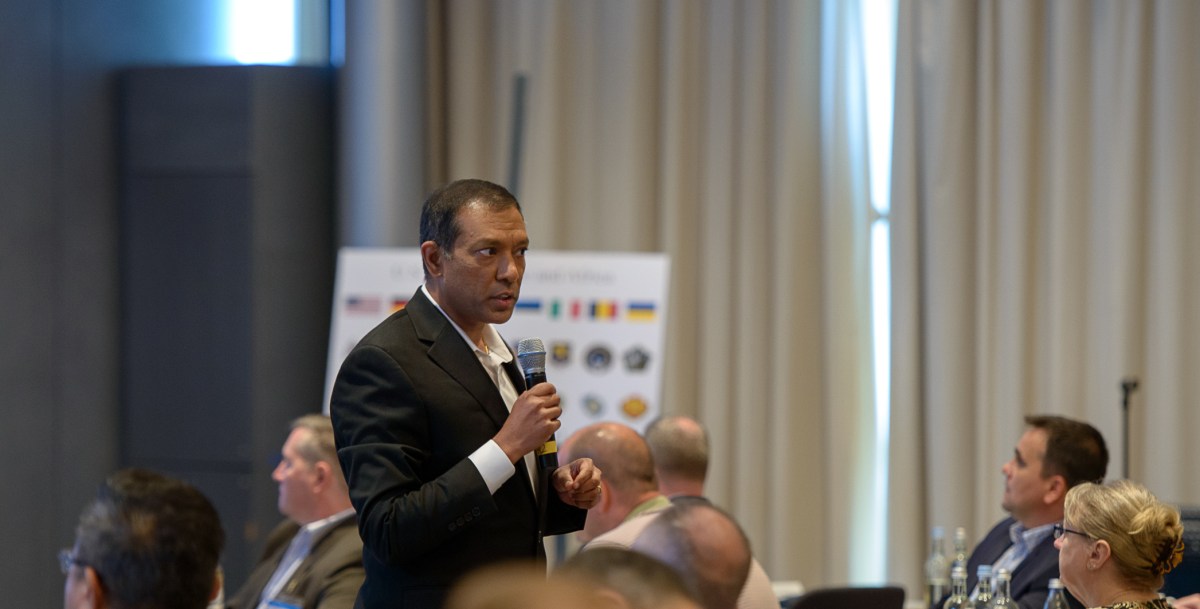 Army Chief Information Officer Raj Iyer will be leaving the Defense Department in the coming weeks and going back to industry, he announced in a LinkedIn post late Wednesday night.
Iyer served as the first civilian CIO since the Army divided the chief information officer and deputy chief of staff, G6, roles.
"With the completion of my contract with the Army, it is now time for me to return to industry where I can take on the next big challenge," he wrote.
During his time as CIO, Iyer unveiled the Army's digital transformation strategy, which he described as "a new way of doing business for the Army." The plan outlines a path for the service to harmonize and synchronize its technology efforts to succeed in future initiatives such as multi-domain battle and the Pentagon's new way of war, Joint All-Domain Command and Control (JADC2).
The Army's IT apparatus was far behind industry standards prior.
"From my perspective from industry then, it was clear that we were ages behind the commercial sector but even quite a bit behind the rest of the DoD," Iyer wrote on LinkedIn. "The Army was quickly falling behind on technology that had become commodity in the private sector — cloud was one example. The Army had established modernization as a priority to fight and win decisively in Multi Domain Operations, but outside of a few pockets within the Army, the rest of the Army continued to fall behind."
As part of that strategy, the G6 outlined the unified network, which seeks to combine the enterprise and tactical networks to create a single global network.
Iyer also oversaw the Army's updated cloud plan and data plan.
Additionally, he has discussed shifting the focus for how the Army uses and runs its classified network — known as Secure Internet Protocol Router Network (SIPRNet) — and divesting parts of the Non-classified Internet Protocol Router Network (NIPRNet).
He suggested leveraging more commercial solutions that will allow the Army to be more secure and flexible.
"Our strategy again here is to get to greater resiliency, with commercial transport, using dark fiber, a heck of a lot more encryption when it comes to secret … The need for us to have … physical separation of data and networks for SIPR, or SIPR to ride on NIPR, those days are gone," Iyer said in June. "What we have been able to show if you have the right encryption in place that's quantum-resistant and we were able to use solutions like commercial solutions for classified, and we have shown that today … and validated that. It really questions: what do we need a SIPRNet for? Why do we need a whole separate network, that we can actually do pretty damn well with encryption?"
On the NIPRNet side, Iyer explained that officials are looking to divest parts of it, due in part to the Defense Information Systems Agency sunsetting its Joint Regional Security Stacks, which were essentially routers and switches that existed at installations.
Replacing that with more infrastructure at the installation level will be time-consuming and expensive, Iyer said, arguing that's not a viable path for the Army and suggesting the use of cloud systems.
In that same vein, Iyer oversaw the first use of Google Workspace for the Army as a way to provide internet access and collaboration services to troops that might have their credentials cut as a result of NIPRNet reductions.
Iyer wrote on LinkedIn that he will "start transitioning out" of his CIO role "over the next several weeks." It is unclear who his successor will be.