DOD sending more air-defense assets to Ukraine in new $400M security package
The Pentagon said air defense assets remain "an urgent priority" in this fight.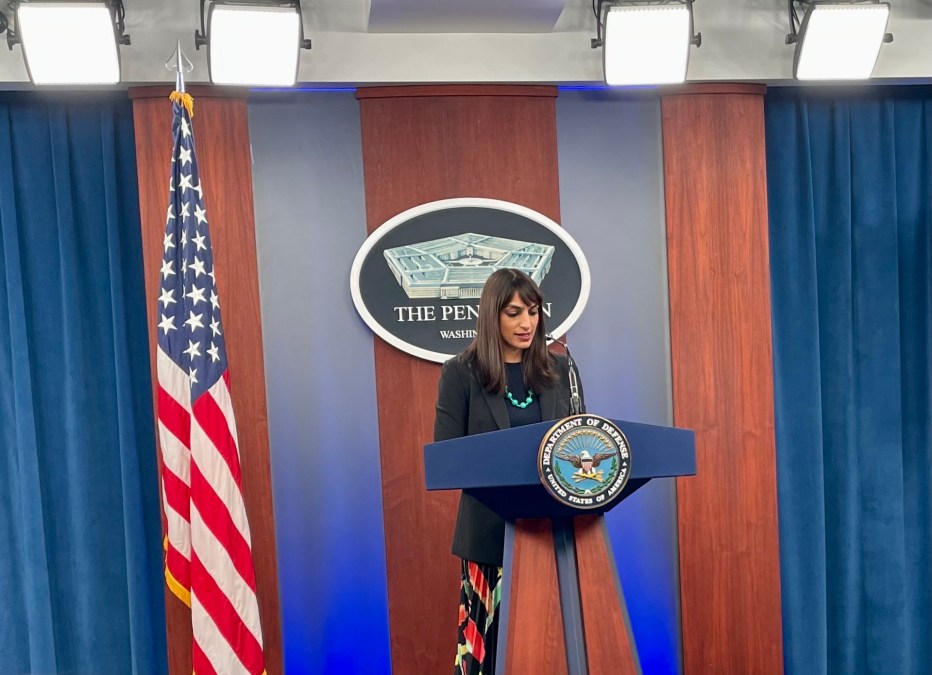 The Pentagon will send munitions for air defense National Advanced Surface-to-Air Missile Systems (NASAMS) and 150 heavy machine guns with thermal imagery sights to counter enemy drones as part of a new $400 million aid package to support Ukraine's military with capabilities from the U.S.'s stockpile, the White House announced Wednesday.
"With Russia's unrelenting and brutal missile and [unmanned aerial systems] attacks on Ukrainian critical energy infrastructure, additional air defense capabilities remain an urgent priority. The additional munitions for NASAMS and heavy machine guns will help Ukraine counter these urgent threats," according to a statement from the Defense Department.
This round of security assistance is meant "to meet Ukraine's critical security and defense needs," officials wrote. It marks the Biden administration's twenty-sixth drawdown of equipment from DOD inventories to back the Ukrainian military since August 2021.
The week before last, the twenty-fifth bundle of supplies from the Pentagon's stocks — also valued at $400 million — was announced in a press briefing. Deputy Pentagon Press Secretary Sabrina Singh told DefenseScoop then that Ukraine specifically requested the air defense systems included in that package.
"We've certainly seen drone attacks from the Russians, and you — we saw the barrage, I believe, last week," Singh told reporters during a press briefing at the Pentagon on Tuesday.
The DOD has provided Kyiv with multiple counter-UAS capabilities in recent months. But broadly, Pentagon officials have been vague about some of the uncrewed systems it has or is sending to Ukraine.
This drawdown package unveiled on Wednesday also includes:
Additional ammunition for High Mobility Artillery Rocket Systems (HIMARS);
200 precision-guided 155mm artillery rounds;
10,000 120mm mortar rounds;
High-speed Anti-radiation missiles (HARMs);
150 High Mobility Multipurpose Wheeled Vehicles (HMMWVs);
Over 100 light tactical vehicles;
Over 20,000,000 rounds of small arms ammunition;
Over 200 generators;
Spare parts for 105mm Howitzers and other equipment.
The White House confirmed last week that it had prepared for Congress a request for more than $37 billion more in aid for Ukraine — including more than $21 billion in defense aid and equipment for Ukraine and to replenish DOD stocks. At the Pentagon press briefing on Tuesday, Singh dodged reporters' questions about U.S. priorities for the replenishment of its stockpiles.