DOD estimates Ukraine 'successfully engaged' at least 50% of Iranian drones deployed by Russia
Russia has bought Iranian-made drones that it's using to attack Ukraine.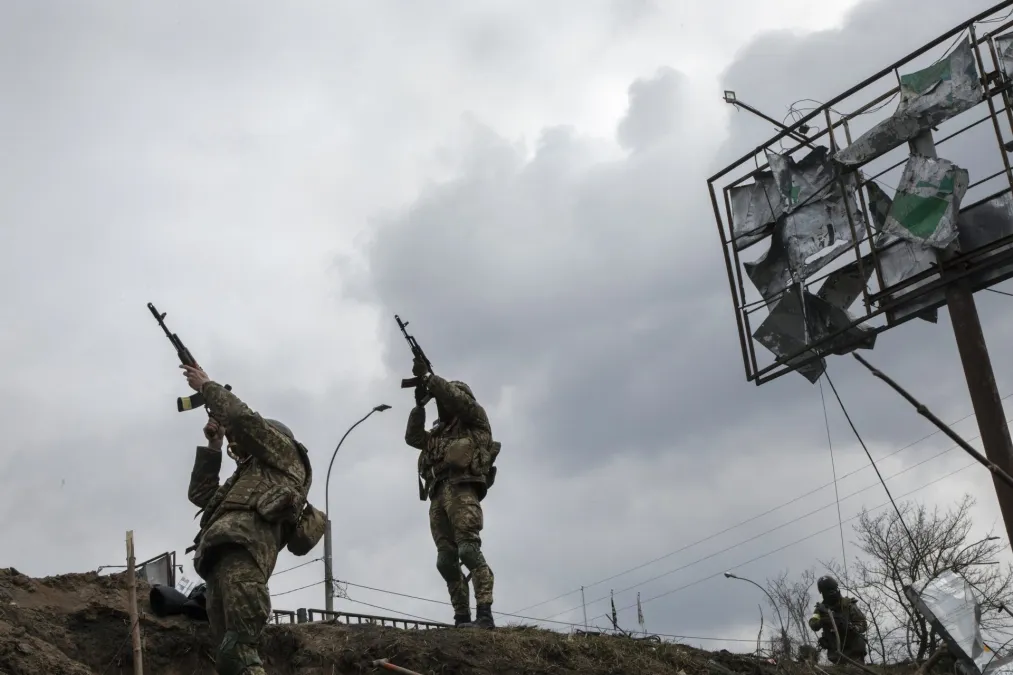 Amid what some have called the world's largest drone war, Ukraine has been able to defeat more than half of the Iranian-built unmanned aerial systems that Russia has launched against it, according to a top Pentagon official.
"The starkest reminder that one region's problems do not stay in that region is the Iranian transfer of attack drones and possibly missiles to the battlefield in Ukraine. Iranian drones are killing Ukrainian civilians, just as they have struck targets in Saudi Arabia and the UAE, targeted Israeli and U.S. forces, and attacked international shipping," Undersecretary of Defense for Policy Colin Kahl said at the annual IISS Manama Dialogue in Bahrain on Friday.
Still, those weapons and other emerging capabilities can be defeated.
"For example, Ukrainian armed forces are shooting down Iranian drones. We estimate that Ukraine successfully engaged at least 50% of Iranian drones employed by Russian forces using everything from guided missiles to small arms," Kahl said.
He added that Ukrainians rapidly developed and launched "a simple mobile phone application to allow civilians to report drones in order to increase the probability of successful engagements in the face of this threat."
The United States has also been supplying Kyiv with a variety of counter-UAS capabilities, some of which the Pentagon is being tight-lipped about.
The U.S. is striving to strengthen Ukraine's air defenses to shield its people from Iranian-supplied drones that Russia is deploying amid its ongoing invasion, and working with allies from all over the world to deter and disrupt Iran's drone programs before associated capabilities hit the battlefield, Kahl said.
He also warned that Russia's war against Ukraine could embolden would-be aggressors in theaters beyond Europe — and particularly in the Middle East and the Indo-Pacific.
In Kahl's view, as the distribution of power shifts globally, competition is increasingly between coalitions, not just individual countries.
"That is why we are taking steps now to improve information-sharing and interoperability across domains and to establish mechanisms for collective action and shared funding," he noted.
The Biden administration — and the Pentagon — views China as the United States' main strategic competitor. Kahl urged conference attendees from other nations to remain "clear-eyed" about Beijing's intentions.
"The [People's Republic of China] has no interest in mutually beneficial coalitions and Beijing has neither the intent nor the capability to integrate the region's security architecture. The PRC pursues ties based solely on its narrow transactional, commercial and geopolitical interest — period," Kahl said.