How the Army is building 'master data nodes' to help units access information
The Army recently tested its tactical data fabric solution at Project Convergence and will next be taking it out to U.S. Army Pacific.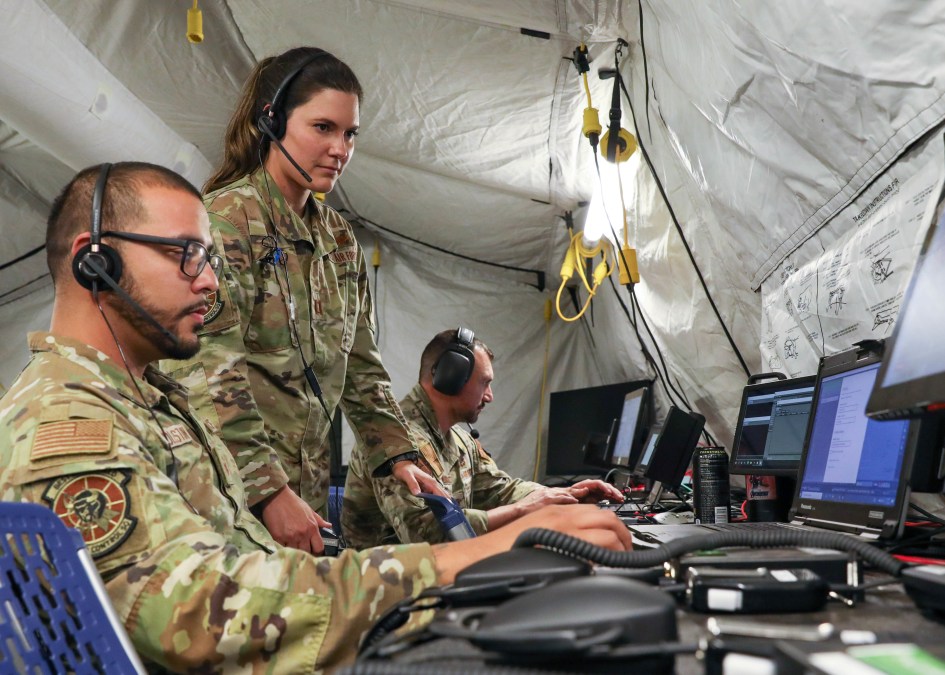 The Army is working to create "master data nodes" so that units and commanders can more easily access the information they need.
In the past, if systems were fielded to a unit, upon returning to home station, those mission command platforms were then put back on the shelf.
"That's not a great recipe for data centricity. What we're trying to do from a data perspective is to establish persistence," Col. Matthew Paul, project manager for mission command at Program Executive Office Command, Control, Communications-Tactical, said in an interview.
Data centricity is Army Secretary Christine Wormuth's No. 2 priority for the service.
Paul explained that the Army is now establishing and testing what he called "master data nodes," which are always on and connected to as many authoritative data sources as they can to ensure access from the enterprise level to the tactical edge.
Many data sources live at the enterprise level or data centers, meaning when divisions and brigades set up their episodic mission command systems they have a hard time connecting to authoritative data sources.
"The way that we're trying to close that gap is by establishing these master data nodes that persist in Army data centers and in the cloud — and they are always connected to those authoritative data sources and they become a way for units in the field at the edge to be able to access the data that they need, when they need it. Then we deploy what's called tactical data nodes, with those units that are forward," Paul said.
According to the Army's vision, "those divisions, those corps, those brigades even, even battalions … will have tactical data nodes and they're ubiquitous on the battlefield. They all connect, they connect to each other and they connect to the master data nodes that are considered persistently connected to the authoritative data sources. You're connected to this web of nodes and you could do the data synchronization and the distributed queries and that data can come from many different places," he explained.
He likened this to a Google search in which data just shows up from millions of sources when queried by the user, with just a stroke of a key.
These master data nodes are part of the Army's tactical data fabric solution called LTAC, or lower echelon analytics platform tactical. It is a government-developed solution that is a tactical version of Army Cyber Command's big data platform Gabriel Nimbus in partnership with Program Executive Office Enterprise Information Systems.
These master data nodes feed into LTAC in the field which then feeds into the Army's Command Post Computing Environment server. CPCE is the Army's web-based common operational picture solution, which collapses several capabilities into an app-like function on a single screen.
LTAC made its official debut at Project Convergence 22 recently. For the tactical data fabric, Paul said his mission at Project Convergence was two-fold: ensuring data access and data synchronization.
"Can commanders access the data that they need at the time of need, and can they get the data at the right place at the right time … which is the ability to synchronize data between echelons and across formations more effectively?" he said.
Lessons are still being pulled together from Project Convergence, but the tactical data fabric solution will next be going out to the Pacific for a series of exercises and tests to support U.S. Army Pacific Headquarters and mature the solution.