Mission needs — not formal requirements — driving industry approach to JADC2
In order to help drive the DOD toward realizing its vision for JADC2, contractors are looking at mission needs rather than formal requirements.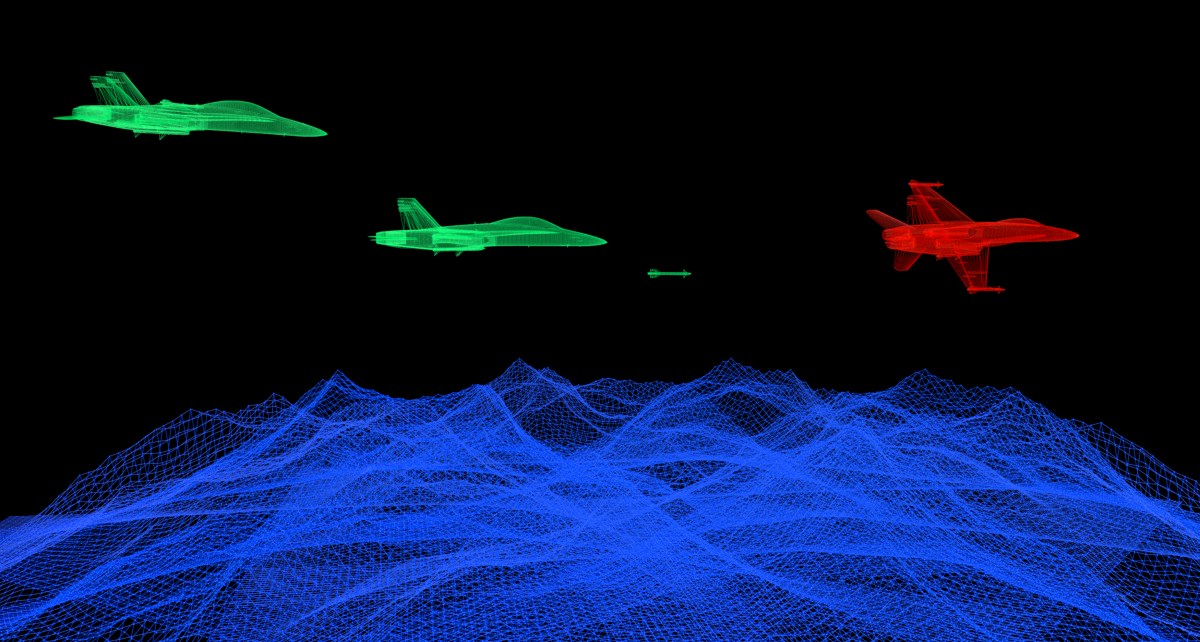 The challenge posed by the Pentagon's new concept for fighting wars is creating somewhat of a paradigm shift in how programs and capabilities are procured.
Simply put, previously a requirement would be created and industry would bid against and build a capability based off a request for proposal that outlined very strict specifications. However, the nature of Joint All-Domain Command and Control (JADC2) is flipping this paradigm of delivering against a requirement on its head, because there really aren't any concrete requirements yet.
"I actually applaud the fact that we've not put out any specific requirements yet. Because the complexity of what we're trying to do for coordinated, large volume, time, tempo of kinetic and non-kinetic fires, and the data that must be synchronized and what the opportunities are to do that across the joint force — that's what we're learning with [Project] Overmatch, [Project] Convergence and the Advanced Battle Management System in our work," Vice Adm. Jeffrey Trussler, deputy chief of naval operations for information warfare, N2/N6 and director of naval intelligence, said in October, referring to each of the service's JADC2 contributions.
Although there are several component programs aligned to the overall vision of JADC2 that have their own requirements in some fashion, the concept itself has been taking a largely experimental approach, something that contractors have taken notice of.
"Where, I say we, struggled in the industry, at the moment, because JADC2 is not a requirement. We know how to design to a requirement. We know what a program of record is. We know what a customer is, and in that particular case was we can have a communication based on our technology," Paul Meyer, president of Department 22 for Raytheon Intelligence and Space, told reporters in November. "As we look at it from the industry side, JADC2 is a vision. It's trying to create an enterprise vision where the services went ahead so at some point, this interoperability … becomes ubiquitous. But at the moment, everybody's got 20 years of hardware that they bought that they can't change. Now they've got to find [data] translators, gateways … We've had to look at this holistically."
Others acknowledged that while JADC2 is an operational goal rather than a single program, it's going to require significant collaboration to get it right.
"It will require industry and government to work together to figure out the right allocation of requirements across multiple systems. How can you connect the joint force for seamless interoperability across the full spectrum of conflict? That's difficult to capture in a traditional requirements document," Ben Davies, vice president and general manager of networked information solutions at Northrop Grumman, told DefenseScoop in a statement.
To help the military in this particular sphere, many companies explained the need to look at the issue from the standpoint of what is the problem or mission they need to solve.
"One way to describe this is, is industry and military partner in [the] right way with the right incentives to solve problems rather than specify requirements," Jefforey Smith, vice president of communication systems at L3Harris Technologies, told DefenseScoop in an interview. "Let's make sure we're solving the problem and we're not anchoring ourselves into something that by the time it gets released, it's outdated and technology is well beyond it. We have seen time and again where a requirements document gets written and 12 years later, they just started getting into full-rate production against that requirement."
Smith added that DOD and industry have to create a more agile system to rapidly identify new requirements and gaps and partner to deliver in a timely manner.
From Raytheon's perspective, they've changed their engineering mindset to begin at the architecture level.
"I go back to the basic premise; what effect are you trying to achieve and now let's decompose that from an architectural perspective before I started designing an airplane, a ship, a radar, an EO/IR [electro-optical/infrared system]," Meyer said.
Similarly, Trussler noted that, at least from the Navy's perspective, they are still experimenting to figure out what exactly the problem they're trying to solve is.
"The complexities of the fusion systems we're dealing with — with respect to how we're fusing targeting information, how we're managing that to pass on any circuit available, communications as a service — we're talking about as we're trying to implement that in Overmatch, it just becomes a little more complex. I don't think we're mature enough in the learning that we're doing with our multiple exercises yet to define the problem we want solved," he said.
If officials start to put out requirements prematurely, Trussler's fear is that the problem will never be solved.
For its part, Northrop is taking a "mission-thread" approach.
"Leaning on our deep understanding of missions and threats, Northrop Grumman is taking a whole-of-company, mission-thread approach to address the JADC2 paradigm shift," Davies said. "We start with a mission, like counter-maritime, and analyze how data needs to move around the battlefield to enable operational success."
For many of the contractors, they note that given they have systems for several customers across services and agencies, they can link the sensors and data together to develop "kill webs" in line with the overall vision of JADC2.