DOD releases RFI eyeing potential Defense Production Act investments to boost US biotech industry
The Pentagon released a a request for information and a new biomanufacturing strategy as it looks to support emerging technologies.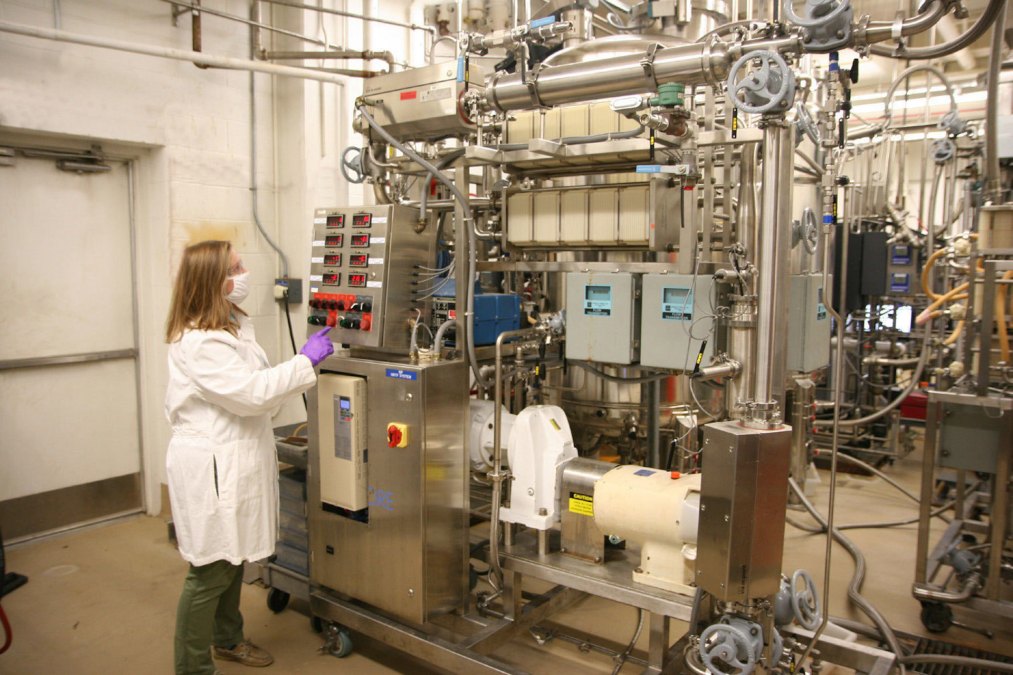 The Pentagon released a request for information on Wednesday in its search for opportunities to leverage Defense Production Act Title III investments to support the U.S. biotechnology industry and the department's new Biomanufacturing Strategy, which was also unveiled on Wednesday.
The RFI was released on Sam.gov on behalf of the Defense Production Act Investments Office, which falls under the Office of the Assistant Secretary of Defense for Industrial Base Policy and is charged with overseeing the exercise of DPA Title III authorities.
The organization "is seeking information related to the production of biomanufactured materials used in DoD systems and supply chains as this is essential to national security. Relying on foreign sources for essential materials poses a risk to the Department's readiness to deter and defeat adversaries. The objective of this RFI is to assess what biomanufactured materials or products can fulfill essential national defense needs and specifically what investment, if any, toward future state production capabilities may be of benefit to the DoD and are addressable" by the Defense Production Act Investments Office, the document states.
Responses are due by April 19.
The release of the RFI and the new strategy came about six months after the Pentagon announced plans to invest $1 billion in the biotech industry's domestic manufacturing infrastructure over the next five years, and an additional $200 million to support enhancements to biosecurity and cybersecurity postures at related facilities.
"Emerging biomanufacturing capabilities will help the DoD address logistical challenges across multiple DoD mission areas. Biotechnology will enable the Department to source mission-critical materials domestically without relying on fragile supply chains; develop materials with novel properties to enhance systems ranging from hypersonics to submarines; and greatly reduce logistical and resupply timelines by providing point-of-need manufacturing for building materials and energy production," the department said in a press release in September when the planned investments were announced.
The new strategy released on Wednesday was spurred by directives in the 2022 National Defense Strategy, 2023 National Defense Authorization Act and President Biden's Executive Order on Advancing Biotechnology and Biomanufacturing Innovation for a Sustainable, Safe, and Secure American Bioeconomy.
"The National Defense Strategy directs us to seed opportunities in biotechnology as part of our broader responsibility to ensure our enduring technological advantage, and the Department of Defense Biomanufacturing Strategy will help guide our efforts in this critical technology field," Undersecretary of Defense for Research and Engineering Heidi Shyu said in a statement. "The strategy's principles will define the path we must take to not just develop advanced technologies, but turn them into advanced capabilities that meet national security needs."
The new blueprint notes that the department aims to help the U.S. biomanufacturing industry avoid what happened years ago to high-end U.S. semiconductor manufacturing — which largely moved offshore — and to stay ahead of China in the international tech race.
"The biomanufacturing revolution is happening now, and the United States … must act swiftly and deliberately to maintain its competitive advantage. Because biomanufacturing is a nascent industry, DoD's efforts will catalyze domestic biomanufacturing, protect biomanufacturing at home and with our allies and partners, and secure biotechnology and biosafety," the document states.
The three "guiding principles" for the initiative include establishing DOD transition partners for early-stage innovations at Technology Readiness Levels 1-5; spurring innovations in practice and application; and mapping the domestic biomanufacturing ecosystem as it evolves "for identification and tracking of metrics to support future implementation and refinement" of the strategy.
In addition to bolstering the industrial base, investments are intended to yield technology solutions that address specific U.S. military capability gaps and have identifiable Defense Department customers for end products.
Defense Production Act authorities, which have existed since the mid-20th century, have been leveraged in high-profile ways in recent years to boost U.S. supply chains for critical items. Earlier this month, Biden invoked the act in an effort to stimulate the domestic production of hypersonics technologies.