DOD behind on expanding its software development workforce, watchdog finds
A new report from the GAO suggests that the Pentagon needs to do more to ensure it has the workforce necessary to carry out its software modernization efforts.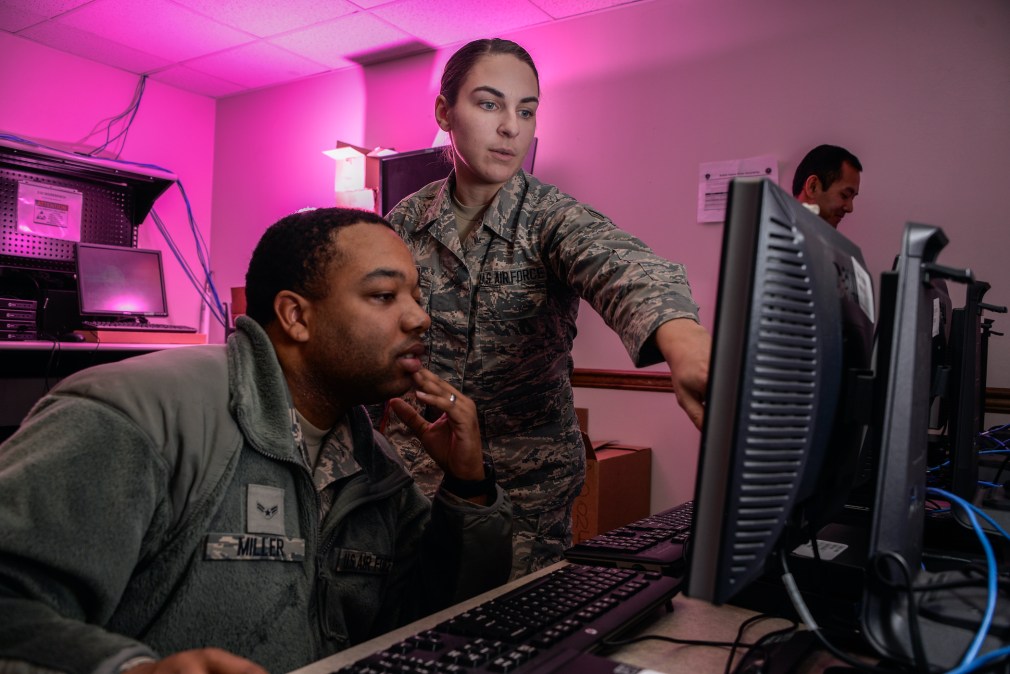 The Department of Defense has lofty plans to modernize how it builds, acquires and deploys software capabilities to warfighters. But a new report from the Government Accountability Office suggests that the DOD needs to do more to ensure it has the workforce necessary to carry out its efforts.
The ability to rapidly develop and deliver software is a key element of the Pentagon's modernization plans to respond to adversary threats. The department's Software Modernization Strategy from 2022 notes that these efforts will require a shift in the DOD's workforce, and that developing, training and recruiting employees are "critical aspects of software modernization."
A GAO report published Thursday noted that "building a workforce — with critical skills and competencies — that can implement these reforms is foundational to all of DOD's planned actions. Until DOD determines when and how it will conduct effective workforce planning for its software workforce, its ability to implement its planned actions and meaningfully transform its software acquisition practices as intended remains in question."
The Defense Department has taken initial steps in planning for the future software workforce by identifying and defining key software engineering roles necessary for the Pentagon's plans to swiftly deliver capabilities, the report said.
A DOD official told the watchdog organization that they are collecting data to identify department-wide information on its current software workforce composition, expertise and skill sets, but added that these efforts are challenging because these employees work across a wide variety of occupations.
It's estimated to take from 12 to 18 months to collect this data, which will be used to help determine what resources the Defense Department will need to stand up a robust software workforce, officials told the GAO.
The report emphasized, however, that identifying the workforce is only the beginning of a longer process to ensure the Defense Department will have the people needed to carry out its plans for software modernization. With the current focus on collecting internal data, the department has not yet determined how it plans to execute a broader strategic workforce planning process, it said.
"Strategic workforce planning for software modernization efforts is likely to take a number of years and will need to involve the coordinated efforts of management, employees, and key stakeholders across DOD," the report said. "Developing a department-wide strategic workforce plan for DOD's software workforce—including strategies tailored to address gaps in the critical skills and competencies—will help position DOD to execute next steps in this planning process and achieve future software modernization goals."
Once its existing software workforce is identified, the GAO recommends that relevant entities use that information to develop a department-wide software workforce plan.
The Defense Department "partially concurred" with the recommendations, adding that the Office of the Undersecretary of Defense for Acquisition and Sustainment plans to work with the Office of the Undersecretary of Defense for Personnel and Readiness in developing a "targeted strategic workforce plan that will address any identified skills or competency gaps," the report said.
The findings within the GAO report aren't the first time red flags have been raised regarding the DOD's software workforce. Separate reports from the Defense Science Board and the Defense Innovation Board released in 2018 and 2019, respectively, called on the Pentagon to develop a cadre of software developers, as well as relevant training curriculums.
The GAO report did acknowledge that the Defense Department has taken several steps in recent years to transform how it develops and buys software. For example, the Pentagon has embraced acquisition strategies that promote agile development and stood up its software factory ecosystem.
The watchdog is also suggesting that the department take other actions, including finalizing implementation plans for future software modernization efforts, to ensure it is poised to implement its goals.