Authorized strategic intelligence disclosures are likely here to stay, US officials say
Officials described how the authorized disclosures of intelligence in the run-up to Russia's invasion of Ukraine will likely be a tactic used if tensions heat up with China.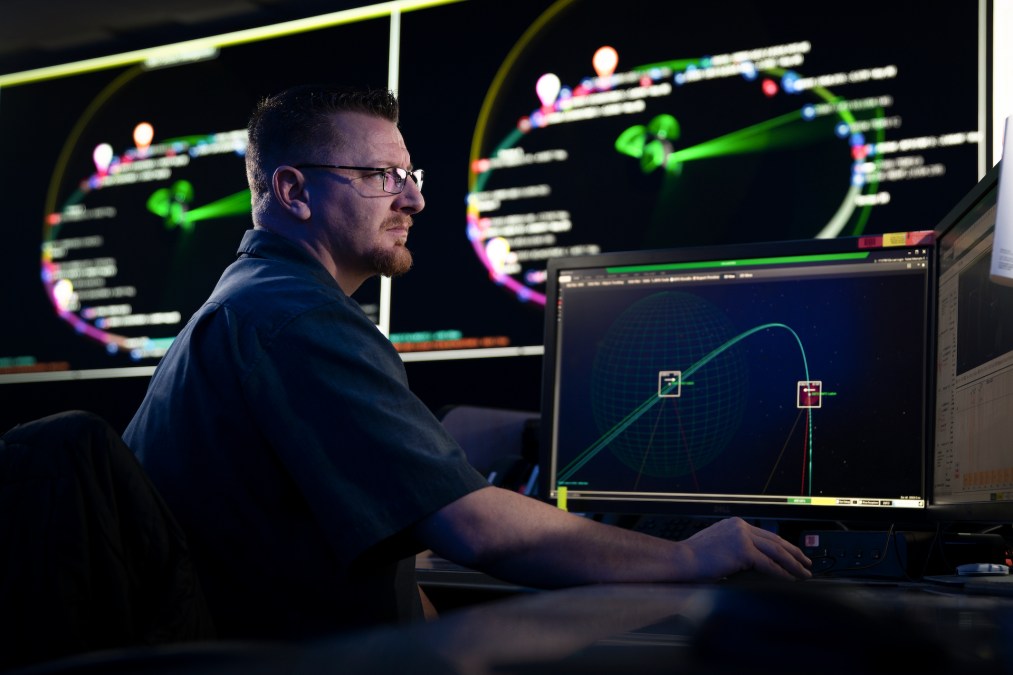 In the run-up to Russia's invasion of Ukraine in late February 2022, the U.S. intelligence community declassified and released to the world troves of intelligence to undercut Russia's narrative that it wasn't massing troops or planning to invade Ukraine. That paradigm shift is likely here to stay, according to top defense intelligence officials.
"If you would have asked me three years ago, would you anticipate releasing some of our most sensitive intelligence broadly to the public, I would have said I could never imagine such a day. But yet in the fall of 2021, with the president's decision and the direction of the Director of National Intelligence, we did that and we did it in a manner that was allowing us to do three things: build a coalition, impact an adversary and enable a partner," Gen. Paul Nakasone, who leads the National Security Agency and U.S. Cyber Command, told the House Armed Services Subcommittee on Intelligence and Special Operations Thursday, in response to questions about what lessons the defense intelligence enterprise has taken from the Russia-Ukraine conflict that can be applied to China.
"That is a lesson that we have taken to heart and at the same time, where we've been able to do that be able to protect our sources and methods," Nakasone said.
Top officials, such as the director of the CIA, described this campaign of disclosures as successful for beating back against Russia's narrative prior to the invasion.
"I think the work that we've done — and it's not without risk as an intelligence community — to declassify information has been very effective," CIA chief William Burns, told Congress in March of 2022. "I've sat for many years on the policymaking side of the table, and I've seen us lose information wars. In this case, I think by being careful about this, we have stripped away the pretext that [Russian President Vladimir] Putin, in particular, often uses. That's been a real benefit, I think, to Ukrainians. It's been a real investment in the kind of actions that our allies have taken."
In recent years, as foreign information operations have become more prominent and efforts to effectively combat them have appeared difficult, the U.S. military and intelligence community (IC) have emphasized exposing them. Agencies declassified intelligence to disclose Russian troop movements and actions ahead of the assault on Ukraine. Those disclosures continued even after the invasion.
Nakasone noted that there must be a rich dialogue across the intelligence community to make this work.
"The importance of the agency that is looking at the sanitization or the declassification material, working with a series of different senior policymakers and senior military commanders to say, 'This is the art of the possible,'" he said. "'This is what we have to do and this is what we have to protect.' That dialogue was very rich in the fall of 2021."
Other officials have previously referred to this tactic of disclosure as throwing "our adversaries off their game" to assess their operations in light of disclosures.
"The U.S. and its allies are increasingly using intelligence itself as an instrument of power, as a spoiling attack against adversaries through the rapid declassification and release of timely, accurate and actionable intelligence," Brig. Gen. Matteo Martemucci, director of intelligence at Cybercom, said last year. Adversaries "have to, in fact, perhaps abandon planned operations, considering the potential sources of our intelligence collection, conduct internal investigations and worry about what we're going to release next."
Martemucci noted that the U.S. government has changed its willingness to share intelligence with partners to include NATO and other allies as well as the private sector, industry and academia.
The benefit of sharing more with partners is also a key lesson leaders are taking from the Ukraine-Russia conflict that will be critical if tensions with China heat up in the Indo-Pacific.
"I think one of the top lessons that we took away in the Defense of Department from an intelligence perspective, is that we have to have the right sharing policies in place to be able to provide our allies — and in this [European] case, Ukraine — with the intelligence that it needed to actually defend itself against a formidable, the seemingly formidable adversary … That was probably lesson number one," Ronald Moultrie, undersecretary of defense for intelligence and security, told House lawmakers Thursday.
Additional lessons intelligence leaders said must be applied from Ukraine to a potential conflict with China is the importance of strengthening partnerships before an armed conflict starts.
"Lesson number two was ensuring that we had the right partnerships, and establishing those partnerships early on and not waiting till after a conflict actually broke out to do that," Moultrie said, an idea which was seconded by the head of the Defense Intelligence Agency.
"On the partnership piece, we all have deep professional and personal partnerships with our counterparts and other nations. Those personal relationships go very, very far when you can pick up a secure line and have a conversation with your partner about something bad that's about to happen. That is key, it's clutch and it's clutch today," Lt. Gen. Scott Berrier told the subcommittee.