SDA seeks industry input on next batch of experimental communications satellites
The agency wants information on different capabilities — from translator satellites for commercial constellations to space-based anti-jamming technology — that could be integrated onto the Transport Layer Tranche 2 Demonstration and Experimentation System.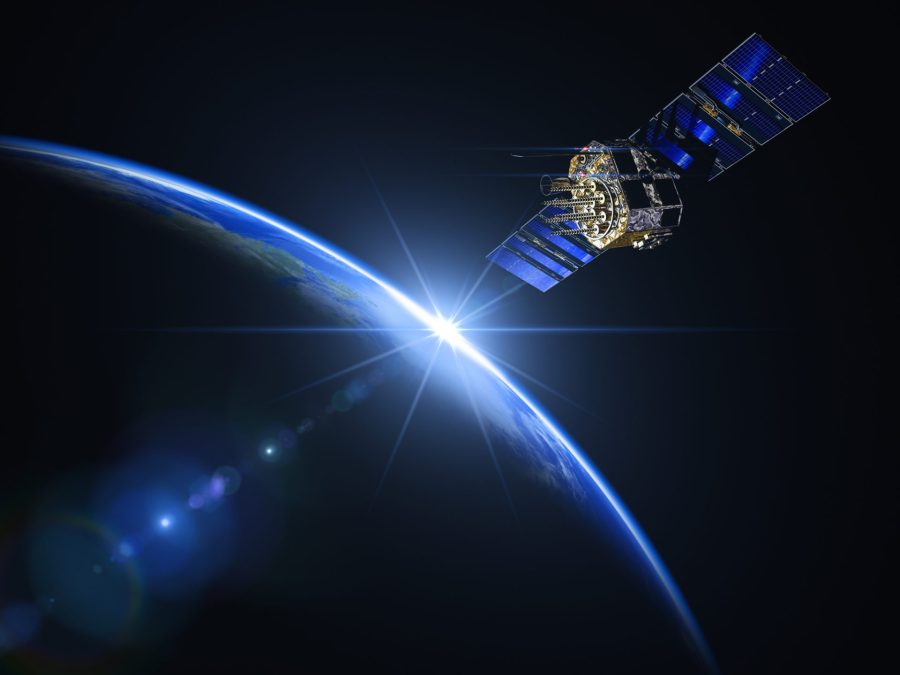 The Pentagon's Space Development Agency wants information on a number of experimental and emerging capabilities that could be integrated onto future data transport platforms — from translator satellites for commercial constellations to space-based anti-jamming technology.
The SDA is looking for feedback from industry to inform its plans for the Transport Layer Tranche 2 Demonstration and Experimentation System (T2DES) satellite set, according to a request for information posted on Sam.gov on Wednesday. The T2DES space vehicles will augment the agency's Tranche 2 transport layer — a constellation of 216 satellites carrying communications and data relay capabilities for warfighters that are slated to launch no later than September 2026.
The agency estimates that T2DES will be "approximately 20 space vehicles configured into several variants," according to the RFI. It wants to survey whether or not critical payloads will be ready for launch by 2027, and it plans to award a contract for T2DES in the second quarter of fiscal 2024.
Responses to the RFI are due June 15.
The T2DES and Tranche 2 transport layer will be part of SDA's Proliferated Warfighter Space Architecture (PWSA), which is expected to include hundreds of spacecraft that carry technologies for satellite communications, data transport, missile warning and missile tracking in low-Earth orbit. The agency plans to begin launching PWSA's first mission-capable constellation — Tranche 1 — in 2024, followed by Tranche 2.
"Tranche 2 Transport Layer proliferates and expands upon the capabilities fielded by Tranche 1, providing additional Link-16, IBS-L and TACSATCOM coverage. The T2DES program will demonstrate capabilities that show potential for warfighter utility and proliferation in future tranches," the RFI stated. The program is similar to the Tranche 1 Demonstration and Experimentation System (T1DES) program, for which SDA awarded York Space Systems a contract worth up to $200 million to develop 12 experimental satellites for the Tranche 1 transport layer.
The agency is considering various "specialized payloads" for the T2DES system, including translator satellites that are able to connect with existing and planned commercial constellations, as well as other spacecraft operating in low-Earth, medium-Earth and geosynchronous orbit.
Officials plan for the PWSA's transport layer to eventually consist of hundreds of satellites able to quickly transmit and receive data via cross-links — a network that is considered a foundational component to the Defense Department's Joint All-Domain Command and Control (JADC2) effort.
While SDA uses communications and networking standards to ensure interoperability between different vendors, the agency is interested in translator satellites that include "novel and innovative optical cross-connect architectures with consideration for enterprise resilience and reliability," the RFI noted.
The organization is also keen on a space-based capability for protected tactical waveforms (PTW) — communications technology that is highly resistant against jamming attacks from adversaries.
"This includes a software defined radio (SDR) capable of running PTW plus the required RF [radio frequency] and antenna components. The SDR would be capable of operation in low earth orbit (LEO) and compensate for the dynamics and environment of a space based PTW capability," the RFI said.
Developing SATCOM systems that are resilient against jamming has been an initiative for the Space Force under its Protected Anti-Jam Satellite Communications (PATS) family of systems. Space Systems Command is currently developing and testing prototypes of a space-based PTW capability as part of the effort.
"The protected tactical waveform (PTW) capability that SDA is seeking applies to satellites in low earth orbit. Operating in these orbits will require some differences that are addressed in this RFI. That being said, SDA will leverage much of the SSC investment in PTW through commonality in ground infrastructure, industrial base expertise, and software algorithms," an SDA spokesperson told DefenseScoop in an email.
Other specialized payloads listed in the Space Development Agency's RFI include those able to run the Link-16 MIDS Modernization 2 (MMI2) payload in low-Earth orbit and another that can run a "directional line of sight" waveform — a classified waveform developed by the Massachusetts Institute of Technology's Lincoln Laboratory.
Along with experimental technologies, the T2DES space vehicles will include common "baseline communications payloads" that will ensure interoperability across SDA's entire constellation of satellites. This includes the Ka-band link, S-band, SDA optical communications terminal and SDA Navigation (S-NAV)/ALT-NAV — an alternative precision, navigation and timing (PNT) capability.
Updated on June 5, 2023, at 12:05 PM. This story has been updated to include comment from a Space Development Agency spokesperson about SDA's interest in protected tactical waveform capabilities.