Biden nominates Space Force's Whiting to helm Space Command 
The nomination is one of three new military space appointments from the White House.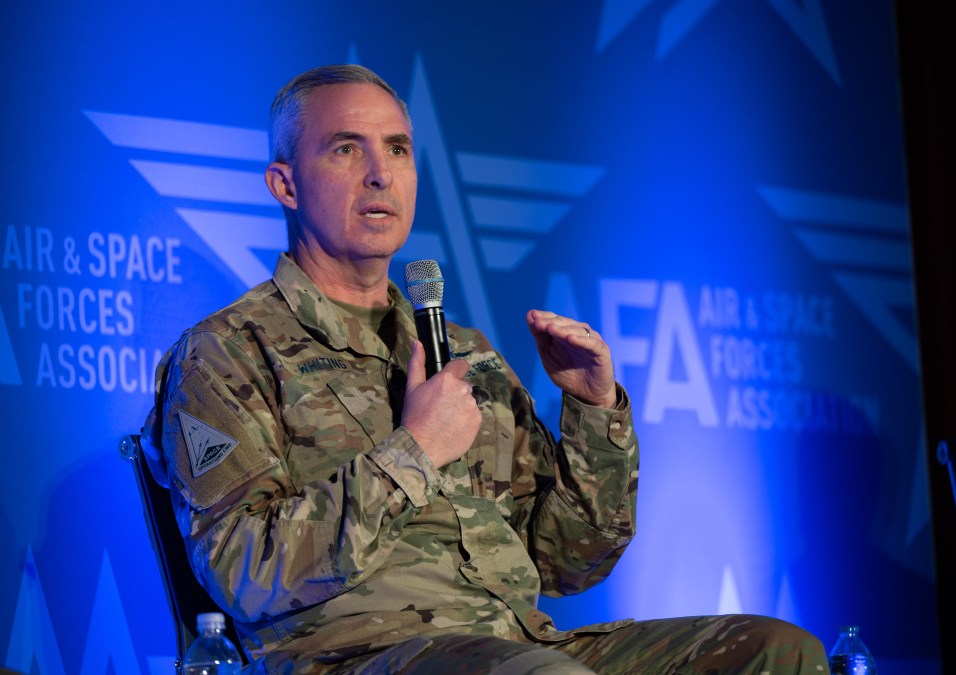 The Space Force's Lt. Gen. Stephen Whiting has been tapped by President Biden to take over as head of U.S. Space Command, according to a congressional nomination notice.
Whiting currently serves as the first-ever head of Space Operations Command (SpOC) — the Space Force field command that acts as the Space Force's primary service component to Spacecom. As an organization, SpOC is responsible for generating and sustaining much of the service's space, cyber and intelligence capabilities.
A former space operations officer in the Air Force, Whiting previously served as deputy commander of the Air Force Space Command before it was restructured as the Space Force. He's also previously held a number of positions at Space Command, Strategic Command and the Office of the Deputy Secretary of Defense.
Whiting would become the second four-star general to lead Space Command if confirmed by lawmakers, succeeding Gen. James Dickinson, who has served as Spacecom commander since 2020.
In addition to Whiting's nomination, Biden picked Lt. Gen. Michael Guetlein to serve as the next vice chief of space operations at the Space Force. Guetlein is currently leading the service's acquisition field command, called Space Systems Command (SSC). Guetlein would take the helm from current Vice Chief of Space Operations Gen. D.T. Thompson, if confirmed by lawmakers.
The White House also submitted a nomination for Lt. Gen. Philip Garrant, deputy chief of space operations, strategy, plans, programs, and requirements, to succeed Guetlein as head of SSC.
The trio of Space Force officers must be confirmed by the Senate Armed Services Committee.
In recent months, committee member Alabama Republican Sen. Tommy Tuberville has put a blanket hold on top-level military promotions in protest of the Pentagon's abortion policies. The blockade has put a halt to a number of key military appointments, most recently including Gen. Eric Smith, nominee to be Marine Corps commandant, leaving the service without a Senate-confirmed leader for the first time since 1859.