Pentagon's FOO Fighter satellites to focus on 'handful' of missile threats not covered by other programs, SDA director says
Earlier this month, the SDA released a draft solicitation for the Fire-control On Orbit-support-to-the-war Fighter (FOO Fighter) program.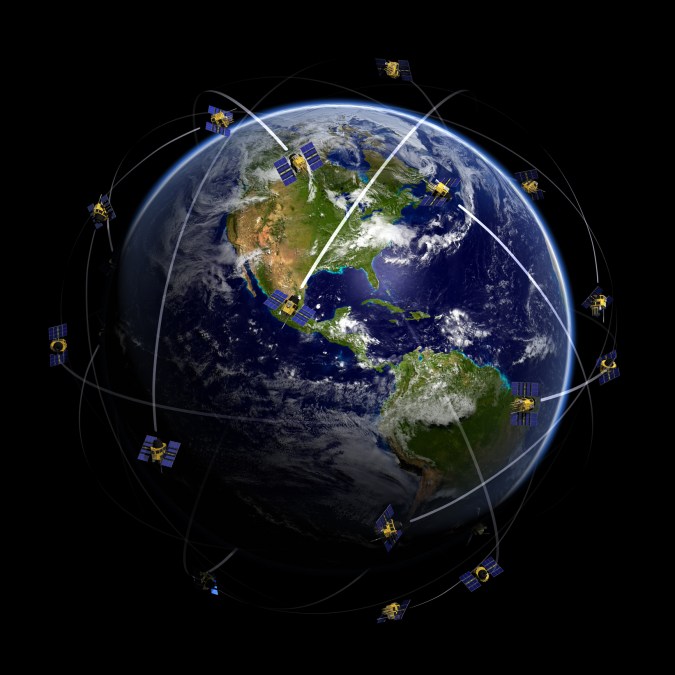 Satellites to be acquired for the Pentagon's new FOO Fighter program are part of an effort to explore next-generation technologies that could tackle missile threats not being addressed by "mainline" Defense Department programs, according to the head of the Space Development Agency.
Earlier this month, the SDA released a draft solicitation on Sam.gov for the Fire-control On Orbit-support-to-the-war Fighter initiative, also known as FOO Fighter or F2.
The system "will accelerate the ability to provide fire-control in support of global detection, warning, and precision tracking of advanced missile threats, including hypersonic missile systems. The F2 system will demonstrate advanced missile defense capability by incorporating fire control-quality sensors into a prototype constellation," per the special notice.
The agency plans to purchase and deploy eight experimental FOO Fighter satellites with electro-optical/infrared sensors using more than one vendor. They are expected to be launched no later than second quarter of fiscal 2026. The SDA may also acquire additional satellites and sensor payloads under other transaction authority agreements "to inform requirements and constellation design."
However, the draft solicitation didn't provide additional details, and it left unanswered questions about how the new systems would fit in with other elements of the so-called Proliferated Warfighter Space Architecture and Missile Defense Agency (MDA) capabilities.
Before the draft solicitation was released, the Space Development Agency was already moving forward with plans for a series of tranches of data transport systems and missile tracking satellites that could help defend against advanced missile threats such as hypersonics.
"There's a lot of confusion out there" about FOO Fighter, SDA Director Derek Tournear acknowledged during remarks at the Air Force Summit hosted by the Potomac Officers Club on Tuesday.
"We have our operational systems — our transport layer and our tracking layer. And then we have all our developmental and experimentation satellites" such as T1DES and T2DES, he explained. However, those experimental systems will be primarily focused on transport layer missions. The SDA wants to put up a separate constellation of experimental satellites to test out new technologies that could support missile defense.
Broadly for this mission set, "we're relying on MDA to push a lot of the technology for the tracking and fire control … Working with MDA, we've folded in the fire control or the missile defense layer that does the fire controls. And that's for wide field of view and our medium field of view at the top level. That essentially gets almost all of the missile warning, missile tracking [and] missile defense threats that you'd want to go after," Tournear said.
However, "there's a handful of … threats — that's where it gets classified — that are not being addressed by those mainline programs. So, FOO Fighter is to look at … what would be the next-generation kind of these tracking constellations that could be fielded in the Tranche 3 or Tranche 4 time frame that would be able to provide actionable information against a different set of these threats. So that's what FOO Fighter is. FOO Fighter is independent. It's more of an experimentation and demonstration satellite set to go after some very specific types of targets that are not addressed by the tracking constellation, which does the missile warning and the missile tracking and the missile defense," he added.
Tournear told DefenseScoop that he couldn't discuss the specific threats that aren't being covered by other systems or programs.
The SDA is planning to launch its Tranche 1 data transport and missile tracking satellites in 2024 and Tranche 2 in 2026. According to the agency's plans, the FOO Fighter prototypes would go up separately in 2026.
Tranche 3 is slated to be launched in 2028 and Tranche 4 in 2030. If all goes well with the FOO Fighter demos, the SDA would be looking to "proliferate more for an operational system" in the Tranche 3 or Tranche 4 time frame, he told DefenseScoop at the conference.
SDA would hold another full and open competition to select vendors for an operational architecture if the agency decides to put up a more robust constellation, he noted.
During a meeting with reporters on the sidelines of the conference, Tournear was asked how the FOO Fighter satellites might integrate with MDA satellites and other systems.
"We're working with MDA to make sure that we get the requirements folded in for a lot of those missions. So, the way we look at it is, all the satellites that will be doing the operational missile warning, missile tracking, missile defense missions will be flown and operated by the Space Force — and SDA is building all those out. But MDA is the one that owns that overall mission space. So we need to make sure that all of the requirements that are feeding back into their weapons systems are folded into what we're building to do the sensing. And so that's how we're working pretty closely with MDA," he said.