US military tests new smartphone app that could help shoot down drones
CARPE Dronvm was put through its paces at McEntire Joint National Guard Base and Poinsett Range in South Carolina this week.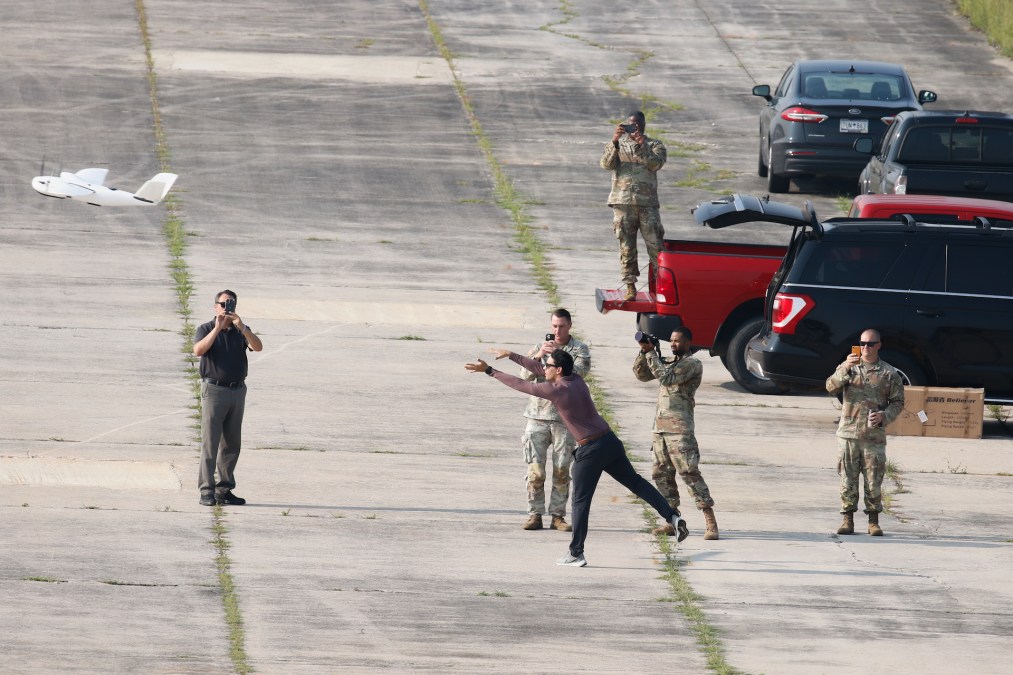 Special task forces under U.S. Central Command tested a new smartphone app this week that could help the U.S. military crowdsource efforts to defeat enemy unmanned aerial systems.
The tool, known as CARPE Dronvm, was put through its paces at McEntire Joint National Guard Base and Poinsett Range in South Carolina, according to a Defense Department release.
The technology pursuit is being spearheaded by U.S. Air Forces Central's Task Force 99 and U.S. Army Central's Task Force 39, which — along with Naval Forces Central's Task Force 59 — are experimenting with cutting-edge tech to address operational challenges facing American troops in the Middle East and elsewhere.
U.S. forces and those of its allies and partners have come under attack from drones, and they are looking for new capabilities to counter them.
The new smartphone app was developed by MITRE Corp. with Pentagon funding. Troops can use it to take photos of drones they spot and then feed that information to air defense centers that could task weapons to shoot down the unmanned aerial systems. The concept is similar to Ukraine's ePPO initiative that's been used to defeat Russian drones.
"What the Ukrainians did, they built a cellphone application … that basically helps the Ukrainian military identify aerial threats. Where the citizens with a cell phone can take a picture of a UAS, a missile, [or] whatever is flying, and transmit data back to an operational center to help augment, you know, kind of radar data they may be collecting there at the Ukrainian level. So that's kind of the concept," Col. Ryan Stamatis, the commander of ARCENT's Task Force 39, told DefenseScoop in an interview earlier this year.
"We've taken the application to ARCENT and continue to refine it and experiment with that," he said. The ultimate aim is to "help operationalize that in a broader way across the theater, within the military and beyond."
During this week's test of CARPE Dronvm, soldiers used government-provided cellular devices to capture images of an unmanned aerial system and assess the app's functionality and capability. Officials say the tech performed well.
"The CARPE Dronvm experiment, or proof of principle, was a huge success for ARCENT," Maj. Travis Valley, a Task Force 39 operations officer, said in a statement. "This was the largest experiment ARCENT has conducted to date. We expanded the experiment footprint, covering 50 kilometers, with multiple individuals in the area using the CARPE Dronvm app. This was all to prove the CARPE Dronvm app works. It did, in fact it exceeded my expectations on the simplicity of use and the program's drone detection ability. This has the potential as a Force Protection multiplier, adding another tool to help protect Soldiers in a deployed environment."
Air Force Lt. Col. Steven Norris, chief of AFCENT's counter-drone cell, said with this type of technology "every single warfighter can help sense and warn, creating a comprehensive layered defense that will tie into our existing command and control architecture and increase awareness of threats in the region."