US Central Command eyeing generative AI for coding
"There are pockets where we can see, even if the performance and consistency isn't quite there [yet], we would still reap value from it," Centcom CTO Schuyler Moore said of generative AI.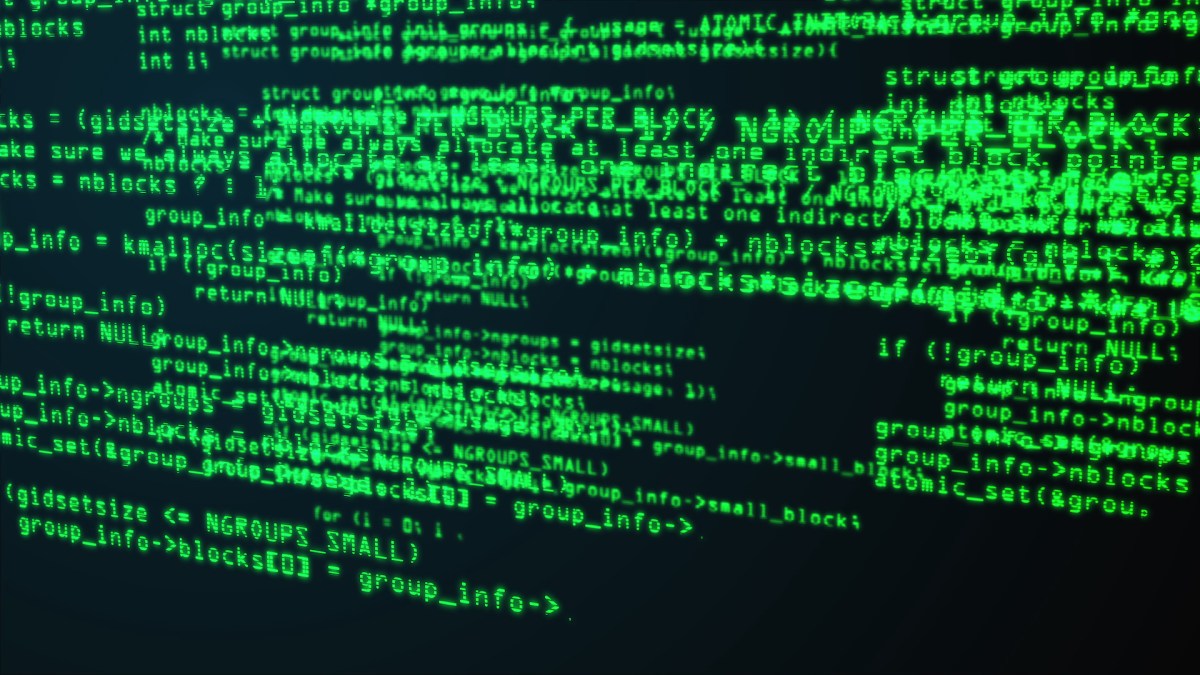 The chief technology officer for the combatant command that oversees American military operations in the Middle East is hopeful that generative artificial intelligence capabilities can help personnel with coding.
Generative AI tools have made headlines in recent months due to their ability to generate content such as text, audio, code, images, videos and other types of media based on prompts and data they are trained on. ChatGPT is one prominent example.
"As a command, I think that we try to go eyes wide open into where it may or may not be appropriate to apply it based on the risk of how a model performs, based on the consistency," U.S. Central Command CTO Schuyler Moore said Wednesday at the annual Defense News Conference. "There are pockets where we can see, even if the performance and consistency isn't quite there [yet], we would still reap value from it."
One such application would be using the technology to help with mundane, time-consuming tasks such as email writing, she noted.
"The other area that we are really keeping an eye on is code generation because I think that code generation is interesting for coders, of course, in terms of being able to … [reduce] their manual labor, of being able to take that 30% first step" of doing that work, Moore said. "But to us, it is [also about] unlocking the door for everyday users that previously was not available."
A potential use case in that regard would be using the technology to pull together large datasets into an easily readable format.
"Rather than having … the endless Excel spreadsheets that we have and that we use for various operations and having to sit with a software engineer and explain this is the layout, this is the format of multiple pieces I'm trying to pull together and I need it visualized in this way for my boss — imagine if you were able to type in a query that said, 'I'd like to display this data and pull these three fields relative to these other three factors rather quickly.' And I don't have to talk to an engineer [because the generative AI model] can just pull that forward. That would be a huge deal for us," Moore said.
"We are in the midst right now of building tools around that, and the way that we're doing it is by sitting down with engineers for hours and hours and hours. And so to us, if you could unlock that door and allow us to access that software visualization display and build in a way that is currently not accessible, that would be huge," she told members of industry at the conference.
The Pentagon recently established Task Force Lima to help assess, synchronize and employ generative AI technologies throughout the Defense Department. That initiative is being led by the Chief Digital and AI Office (CDAO).
Moore told DefenseScoop that Centcom is currently experimenting with a small set of generative models.
"Primarily, we're focused on partnering with folks like CDAO to make sure that we're doing this in a responsible way. Because we need to understand the performance of the models, how consistent they are and what places it is most appropriate to apply them. And so what we can do is send up a demand signal like the ones that I've just described, and there are certain use cases that are particularly interesting to us that we can then communicate to the task force, we can then adjudicate those requirements amongst the other folks that are putting in their demand signals," she said.
Joe Larson, deputy CDAO for algorithmic warfare, said his directorate's work with Task Force Lima isn't focused on trying to advance research behind generative AI or build better large language models than what's available in the commercial sector. Instead, his team is busy identifying use cases and assessing the technology's acceptability and reliability for operational purposes.
He noted that the commercial sector is already tapping into artificial intelligence for coding.
"We were out in San Francisco last week and they described three generations of engineers, you know, the first hand-coding, the second using Stack Overflow [and] GitHub, and the third really starting, you know, with generative to baseline and to create and then using human beings or other tools to refine that," Larson told DefenseScoop at the Defense News Conference.
"The challenge in the department is that, you know, the coding aspects of generative AI are going to … make their way into the software we procure and leverage for everyday purposes, whether they're explicit warfighting or they're commercial backend business applications. So you know, I think there's a risk associated with that. I think [Task Force] Lima is thinking a little bit about that," he noted.
Officials aligned with the task force are examining the cybersecurity ramifications of generative AI for DOD systems, he noted.
"Let's be candid," Larson said. "Because we rely on industry and these capabilities are out there in the open source and have been released, they're going to work [their] way into our ecosystem, because of the way the department procures and deploys code in our software and systems."