Space Force working on new digital modeling strategy
The new strategy will standardize use of digital twins across the Space Force development pipeline, according to Lisa Costa.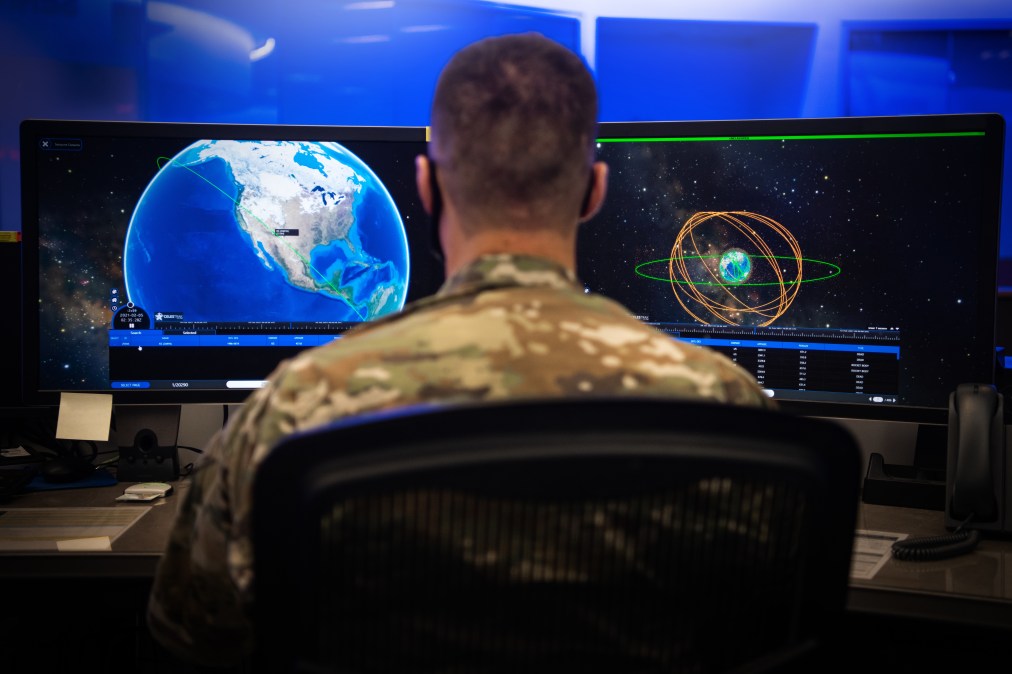 The Space Force is gearing up to implement a new strategy that develops standards for its modeling and simulation activities across the organization, the service's chief technology and innovation officer said Wednesday.
CTIO Lisa Costa recently saw a draft of the service's digital modeling strategy, which was developed in conjunction with the Space Force's field commanders, direct reporting units and other personnel across the Department of Defense. Costa emphasized that the document aims to standardize and streamline how the Pentagon's newest and most digitally focused service uses modeling and simulation techniques throughout its enterprise.
"We are getting after standards for digital twins," she said during a webinar hosted by the Mitchell Institute. "You would think with the use of digital twins by very large sectors of different industries, that there would be commercial standards out there. But they're not. They're very bespoke."
Digital twins use real-world data — including both physical and behavioral characteristics — to create a true-to-reality, simulated copy of an environment, object or person. Different variables of the model can be altered to study new capabilities, run "what-if" scenarios or predict future operational outcomes.
The technology has been critical for a number of Defense Department programs — including the development of the B-21 Raider stealth bomber, upgrades to the Navy's aging shipyards and the Pentagon-wide Joint All-Domain Command and Control initiative.
The Space Force has been on a journey to build up its operational test and training environments for guardians that will also validate the service's tactics. It requested $340 million from Congress for fiscal 2024 to enhance its training infrastructure with better simulators, improved ranges and other digital capabilities.
But Costa said the service's new digital modeling strategy is working to achieve an open standard so that the same digital model can move with a concept or capability all the way through the development pipeline — not just for training purposes.
That could look like a digital twin concept being developed through work done by the Space Warfighting Analysis Center (SWAC) — the Space Force organization responsible for creating operational concepts and force design guidance — and then moving to the service's acquisition officials to help with requirements and costs analysis. That model could also follow the capability into the operational environment, she added.
"That same model, with more fidelity as it goes through this pipeline, is then able to be used for test, training, [tactics, techniques, and procedures] development, etc.," Costa said. "In other words, what I always say is we don't want a test pipeline and then a training pipeline — all of it is the same pipeline."
When asked if it would be possible for commanders to one day be able to run those models in the background during conflict in order to help make decisions in real time, Costa suggested there could be opportunities.
"You could actually think about having a switch where I'm in simulation mode one moment and then operational mode in the next," she said.
Updated on Nov. 9, 2023 at 10:50 AM: A previous version of this story stated that Space Force CTIO Lisa Costa had already signed off on a new digital modernization strategy. After publication, a Department of the Air Force spokesperson told DefenseScoop that Costa misspoke and the strategy hasn't been signed off yet. This story has been updated to reflect that clarification.