Pentagon's list of Chinese military-linked companies operating in the U.S. grows
The world's biggest consumer drone-maker DJI is among more than a dozen Chinese companies the DOD spotlighted this week.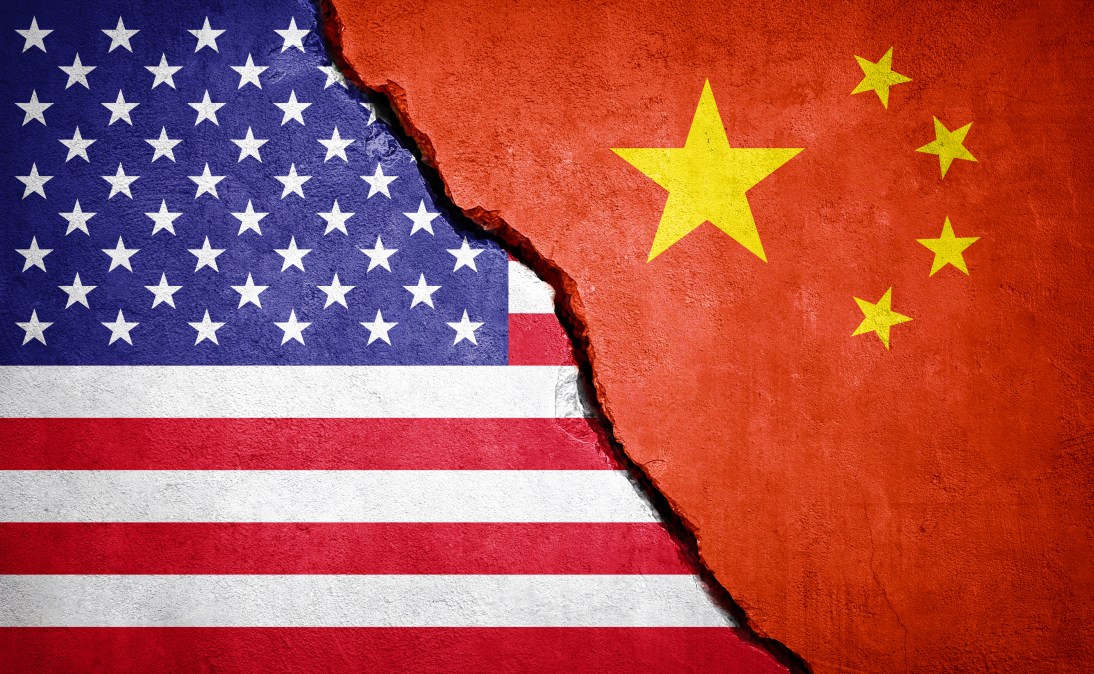 The world's biggest consumer drone-maker Shenzhen-based DJI Technology and China's top genetics firm BGI are among more than a dozen companies the Defense Department spotlighted this week on its latest list of entities that operate in the U.S. and are likely connected to the Chinese military — thereby posing a serious threat to national security, in the eyes of Pentagon officials.
Tucked into the fiscal 2021 National Defense Authorization Act is a statutory requirement that mandates the Defense secretary to publish annual reports for Congress encompassing People's Liberation Army-aligned companies, or "military-civil fusion" contributors to Beijing's defense industrial base, that are "operating directly or indirectly" on American soil.
"The department is determined to highlight and counter the [People's Republic of China] Military-Civil Fusion strategy, which supports the modernization goals of the People's Liberation Army (PLA) by ensuring its access to advanced technologies and expertise are acquired and developed by PRC companies, universities, and research programs that appear to be civilian entities," according to a statement released by the Pentagon on Wednesday. "The Department will continue to update the list with additional entities as appropriate."
Hi-tech firm Huawei Technologies was targeted on DOD's list last year, a tranche which included more organizations than the one shared publicly this week.
Companies included in the new list are:
Beijing Zhidao Chuangyu Information Technology Co., Ltd.
BGI Genomics Co., Ltd.
China International Engineering Consulting Corporation
China National Chemical Corporation Ltd.
China National Chemical Engineering Group Corporation
China State Construction Group Co.
CloudWalk Technology Co., Ltd.
CRRC Corporation Limited
Dawning Information Industry Co., Ltd.
Global Tone Communication Technology Co Ltd.
Shenzhen DJI Innovation Technology Co., Ltd.
Zhejiang Dahna Technology Co., Ltd.
360 Security Technology Inc.
DJI's inclusion is notable because the Defense Department banned the use of commercial drones in 2018 and issued a statement this year about security risks that the company presents, but DJI technologies are reportedly already being applied by some federal agencies.
During a press briefing on Thursday, Pentagon Press Secretary Brig. Gen. Pat Ryder told reporters he would have to report back regarding questions about whether DOD has ongoing business dealings with any of the Chinese military-linked companies that the new list has pinpointed, or the implications of this list for subcontractors who may work with the businesses.
Federal agencies beyond DOD have also already blacklisted or previously warned that some of the companies now listed in these two tranches threaten the U.S. and its critical infrastructure.
In their statement this week, DOD officials noted that the U.S. government "reserves the right to take additional actions on these entities under authorities" beyond the NDAA's statutory requirements applied in this case.