DISA boss asks for industry help to leverage generative AI 'faster and better' than adversaries
"Generative AI, I would offer, is probably one of the most disruptive technologies and initiatives in a very long, long time," DISA Director Lt. Gen. Robert Skinner warned.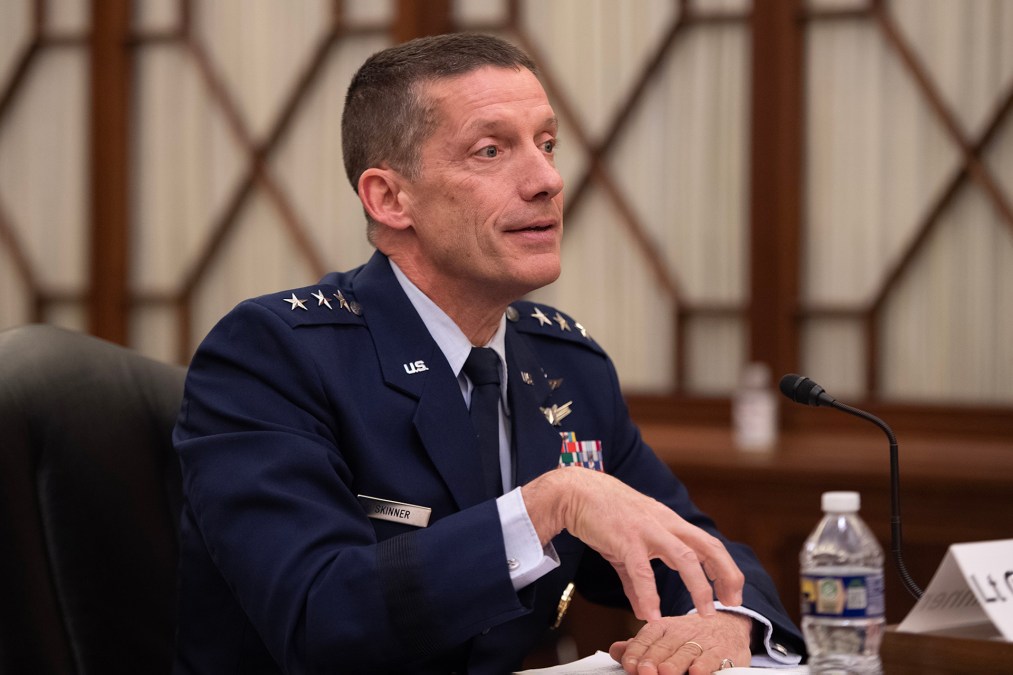 BALTIMORE, Md. — The United States needs to take advantage of generative artificial intelligence's capabilities for high-end functions, and the Pentagon is looking for the commercial industry to assist the department along the way, according to Lt. Gen. Robert Skinner, director of the Defense Information Systems Agency.
Generative AI has captured the world's attention in recent months with platforms like ChatGPT, developed by research firm OpenAI, going viral on the internet since its publication in late 2022. Unlike traditional artificial intelligence that is trained to organize or identify data, generative AI's algorithms use existing data to create brand new media when given prompts from users.
"Generative AI, I would offer, is probably one of the most disruptive technologies and initiatives in a very long, long time," Skinner warned during a keynote speech at AFCEA's TechNet Cyber conference on Tuesday. "Those who harness that [and] that can understand how to best leverage it … are going to be the ones that have the high ground."
With specific prompts and access to significant amounts of data, generative AI can be used to create content that very closely mimics material produced by real people. To demonstrate the power of the technology, Skinner opened his keynote address by introducing himself and DISA's work before revealing that the first minute of his speech — including the audio to the text — had been created using generative AI.
While other agencies within the Department of Defense have pondered how to use generative AI for day-to-day functions, like writing long documents or policy directives, Skinner stressed that the DOD must also understand the technology could be used for cybersecurity, intelligence and other warfighting capabilities.
"That's where we really need industry's help — to help us understand faster and better than the adversary how those capabilities can be leveraged," he said.
Like others within the department, DISA has been keeping a close eye on generative AI's development. The agency's annual tech watch list, which outlines a number of capabilities to flag for monitoring, included generative AI in its mid-year 2023 iteration.
The technology could help some adversaries up their game faster and become a greater threat, he added.
"So, how do we have a protected system, the security and the network capabilities to support protecting that [Defense Department] data and support our folks?" Skinner asked.