Army's network portfolio team gets new boss
Mark Kitz will be the new program executive officer for Command, Control and Communications-Tactical.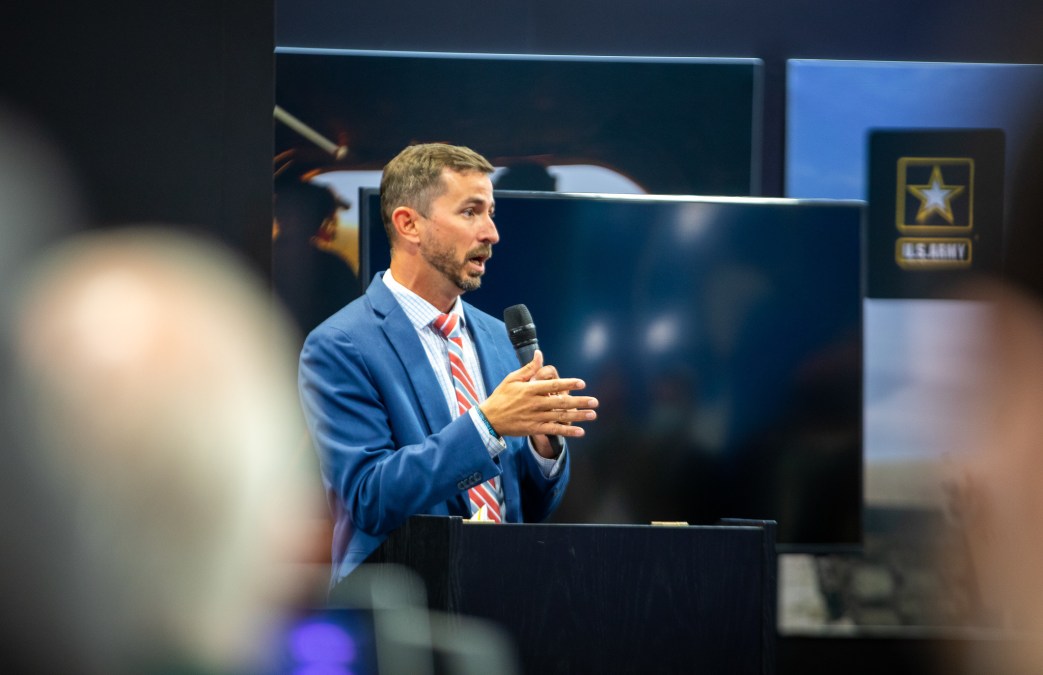 The Army's organization charged with modernizing its network and communications gear will get a new leader.
Mark Kitz has been charged to lead Program Executive Office for Command, Control and Communications-Tactical, according to an announcement obtained by DefenseScoop.
Kitz will take over for Maj. Gen. Anthony Potts who lead the organization since last spring.
Kitz, who most recently was the PEO for Intelligence, Electronic Warfare and Sensors, will be C3Ts first civilian PEO since Gary Martin, who left in 2018.
This PEO traditionally has a uniformed leader given the direct work with soldiers and platforms.
Kitz will take over at a pivotal time for the PEO as the Army decided to consolidate all of its network activity under one office. This is part of the Army's unified network plan and vision, which involves reducing the silos between its tactical and enterprise systems across the globe into a more singular entity.
Previously, PEO Enterprise Information Systems handled the static networking capabilities while C3T dealt more with the tactical, battlefield gear. Beginning in October, all capabilities will reside within C3T, which will don a different, not yet determined name.
Additionally, as C3T has sought to modernize the Army's tactical battlefield network, it had begun executing so-called capability sets since 2019 for its integrated tactical network, incrementally adding in new technology every two years building upon previous iterations.
That paradigm is now shifting somewhat as the division becomes the primary for the Army focus, which means scaling technology up to a higher echelon. As a result, the Army wants to harness the power of agile design where technology is updated in a more rapid fashion.
Kitz will assume his new role on June 29.
News of Kitz's move was first reported by C4ISRNET.