Army's tactical cyber and electronic warfare unit gets new commander
The Army held a change of command ceremony for the 11th Cyber Battalion at Fort Eisenhower June 28.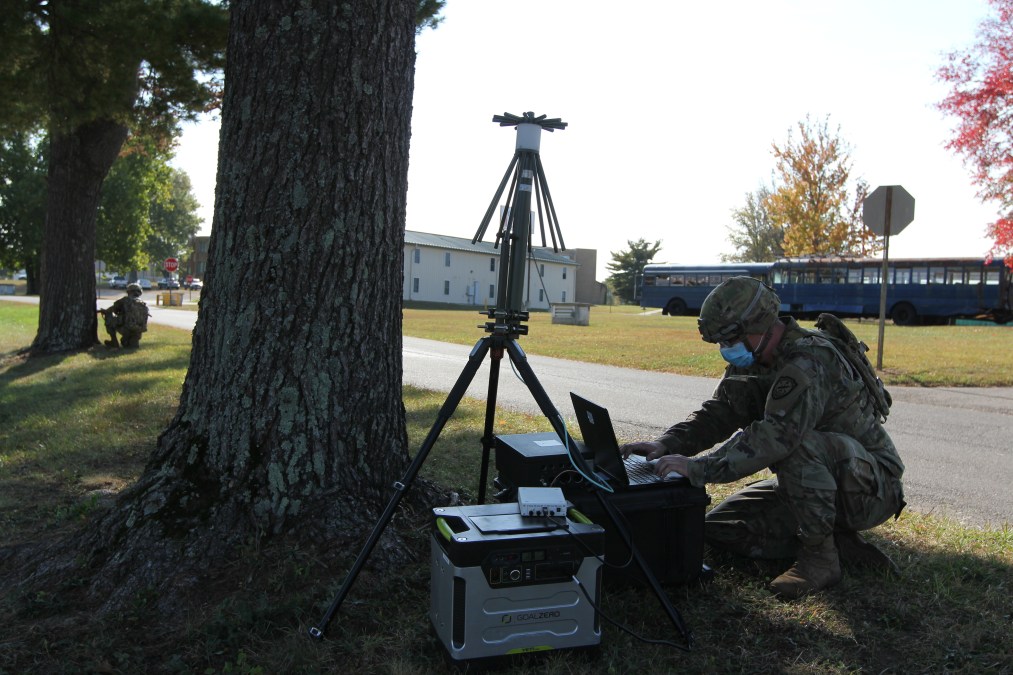 The Army held a change-of-command ceremony this week for its unique tactical cyber and electronic warfare formation.
The handover — held in Georgia at Fort Eisenhower, formerly known as Fort Gordon — was for the 11th Cyber Battalion, which sits beneath the 780th Military Intelligence Brigade under Army Cyber Command and provides tactical, on-the-ground cyber operations (mostly through radio-frequency effects), electronic warfare and information ops.
Lt. Col. Benjamin Klimkowski, the 11th's first-ever commander, passed the reins to Lt. Col. Luis Etienne, Jr. at the event on Wednesday, according to an Army release.
The formation was recently activated last October, born out from the 915th Cyber Warfare Battalion. The official activation signified a growth and maturity from inception of table of distribution and allowances years to a modified table of organization and equipment organization. The former is a unit organized to perform a specific mission in which funds are discontinued as soon as the mission is accomplished, while the latter refers to equipment a unit needs to accomplish its specific doctrinal missions.
The unit consists of several expeditionary cyber and electromagnetic activities teams (ECTs) that are scalable and will maneuver with units, plan tactical operations for commanders and conduct operations on the ground.
In fact, in the run up to Russia's invasion of Ukraine in 2022, the Army sent an ECT forward to Europe to support the Army's regional theater headquarters to provide subject matter expertise in electronic warfare, information operations, defensive cyber and offensive cyber, in order to help them and answer questions quickly. They were mostly conducting electronic protection functions, but there were also information ops execution personnel as well as planners.
There are currently four ECTs — with a fifth planned at the end of September — within the unit and three companies, according to the Army. By September of 2027, there are expected to be 12 ECTs in total.
From Klimkowski's time as commander of the 11th and the 915th before it, he saw the unit grow, build and test concepts and units, working to integrate them into operations with traditional military units as well as the high-end remote operators that conduct cyber ops on behalf of U.S. Cyber Command.
The unit must be highly adaptable and innovative to be able to take signals and targets and turn them into an effect or something actionable on the fly.
"I have mentioned the following sentiment before, as a new organization, defining a new mission set — the burden of innovation can weigh heavy. It is difficult to ask an organization that is operating at full capacity to simultaneously do those things and be innovative about new approaches, and ask that organization to capture those insights for posterity," Klimkowski said at the ceremony. "Whether it was working with Special Forces groups or other multi-domain partners, time and again, you went the distance to make the Amy more prepared to fight its next war."
Etienne comes to the unit from Cybercom's Cyber National Mission Force — the command's elite cyber warriors tasked with defending the nation from cyber threats and organized into task forces focused on specific actors and nations — having been the deputy commander of Joint Task Force 2, which is focused on China.
Klimkowski is moving on to an NSA fellowship.