Air Force Research Lab explores entanglement distribution, a key to future quantum networks
DefenseScoop was briefed about the lab's unfolding work on the sidelines of AFA's Air, Space and Cyber Conference.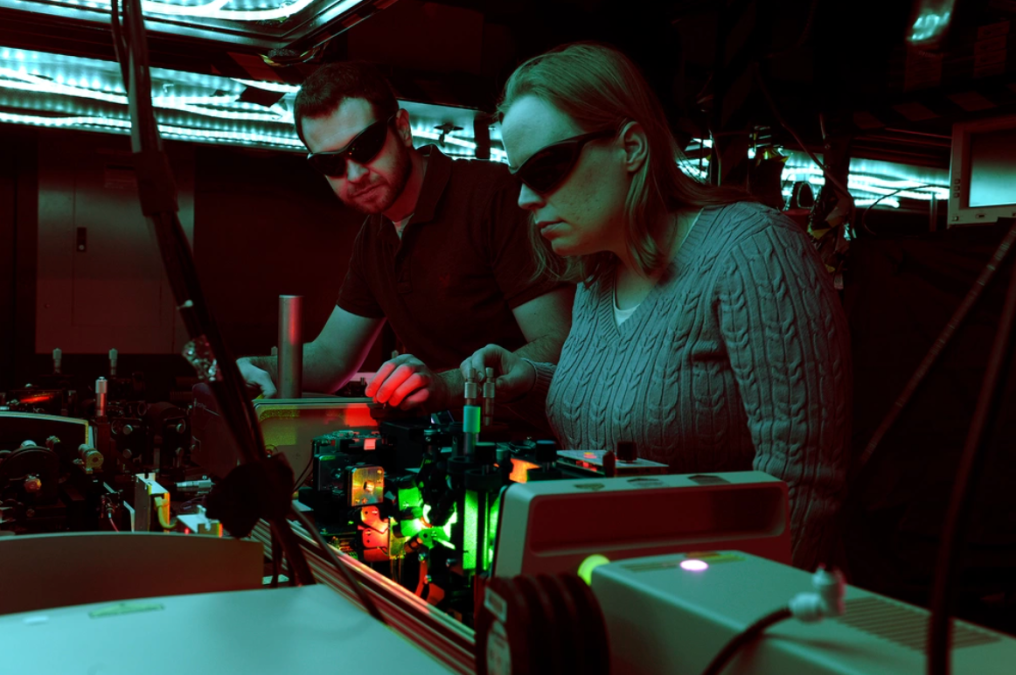 NATIONAL HARBOR, Md. — As it moves deliberately to make game-changing strides in quantum information science — a buzzy, emerging field with big potential to enable revolutionary advances in computing power and information processing — Air Force Research Laboratory is now placing a sharper focus on entanglement distribution, which marks a key functionality of a quantum internet and large-scale quantum networks.
On the sidelines of AFA's Air, Space and Cyber Conference on Monday after speaking on a panel, Deputy Director of AFRL's Information Directorate Dr. Michael Hayduk briefed DefenseScoop on some of his team's latest, near-term quantum priorities.
"We're going to continue to look at all four areas in quantum — across timing, sensing, networking, and computing. And then, I didn't get a chance to speak to this [on stage] today, but where we're really looking hard at is the development of entanglement distribution for quantum networking, and different qubit technologies and how they interface together through transduction techniques. Really it's frequency-type translation where we're looking to interface superconductors, to trapped ions, to photonics," he explained.
Quantum entanglement is essentially a complex phenomenon that spells out how two subatomic particles can link together even if they are separated across time and space. It's considered a building block for a possibly unhackable quantum internet of the future. However, the distribution of quantum entanglement poses a variety of complicated challenges.
Experts largely expect quantum information science (QIS) will pave the way for disruptive, transformational science, engineering and communication capabilities in the not-so-distant future.
Broadly, the field encompasses the exploration and application of complex phenomena that occur at atomic and subatomic levels to process and move information.
A top military hub for experimentation, research and development, AFRL in 2021 was designated as the official QIS Research Center for the U.S. Air Force and Space Force, and is known as an early and leading developer and adopter of emerging quantum capabilities.
AFRL is prioritizing security throughout its quantum development processes. Hayduck said being able to connect very disparate particles together through entanglement distribution will "really give us new capabilities."
"It will allow us to use different qubit technologies in the development of the network. Ultimately, where we'd like to see this go is tamper-evident and tamper-proof secure networks," he told DefenseScoop.