DOD invites past and present military personnel and contractors to report UAP activity via new portal
The new mechanism unveiled Tuesday is separate from an existing UAP reporting channel.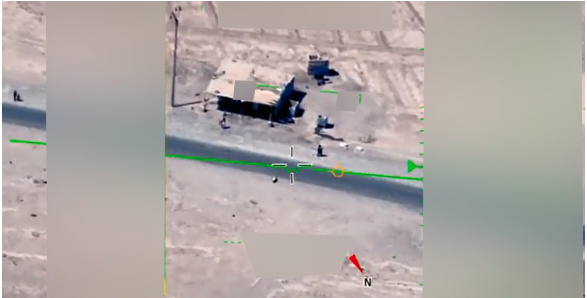 The chief of the Pentagon's All-domain Anomaly Resolution Office (AARO) on Tuesday unveiled the newest iteration of an online reporting system that he and his team of investigators have developed to engage with current and former government employees, military service members and contractors who wish to contribute to the records they're generating about "unidentified anomalous phenomena" (UAP) that might threaten U.S. national security.
This new mechanism is separate from an existing reporting channel via which currently serving military personnel should continue to provide information about the latest, contemporary encounters they have on the job with UAP (the modern term for UFOs), according to AARO Director Sean Kirkpatrick.
Both long-anticipated options are now accessible on the Defense Department's recently launched AARO.mil website.
"I want to spend just a moment trying to explain that very carefully: This [new] reporting mechanism that is on the website is for people who think they have firsthand knowledge of clandestine programs that the government has been hiding," Kirkpatrick told DefenseScoop during his first-ever, on-the-record media briefing at the Pentagon. The tool can also be used to report past UAP sightings or associated detections on sensors, dating back to 1945.
Those reports will support the making of AARO's in-the-works Historical Record Report that's due to Congress by June 2024, among other resources the office is producing.
"Operational reporting is different. That is [for] a pilot flying around and he sees something in his airspace and he needs to record it. That goes through operational channels" laid out in the GENADMIN Joint Staff J3 "Unidentified Anomalous Phenomena Reporting and Material Disposition" guidance published by AARO in May, Kirkpatrick explained.
"We understand that members of the public are also interested in reporting UAP sightings to AARO. We are exploring methods for how the public can do so in the forthcoming third phase of this secure reporting mechanism, but I don't have anything to announce about that today," he also confirmed.
Spotlighting this latest reporting option specifically for past and present government, military and defense contracting officials, the AARO chief invited people who qualify and are interested, to submit a form online to establish an initial point of contact with his office.
Members of his still-growing team — which he's been leading since AARO's creation in 2022 — plan to catalog and review all submissions and follow up with individuals, as needed, moving forward.
"What I think is going to be a little bit of possibly a frustration is — especially if I get thousands of inputs — is we're not going to be responding to everybody," he said.
His team plans to release a "new user guide" on the next update to its official AARO.mil website addressing that angle, and more broadly how the process is meant to unfold.
"The website is a living thing. It's going to evolve as we do more and more here. We've got a package of a lot of new material that we've got ready for release. We've uncovered some things that we are having declassified — not just operational videos, but historical documents that we've had been classified that we're about to release — [in the] coming days and weeks. And we've got some educational material that will help inform the public. So, you should expect to see things evolve on this platform," Kirkpatrick told reporters.