XVIII Airborne Corps, other units test their data prowess at Scarlet Dragon exercise
The XVIII Airborne Corps through its Scarlet Dragon exercise series seeks to improve data and ultimately decision-making across the Army, joint force and coalitions.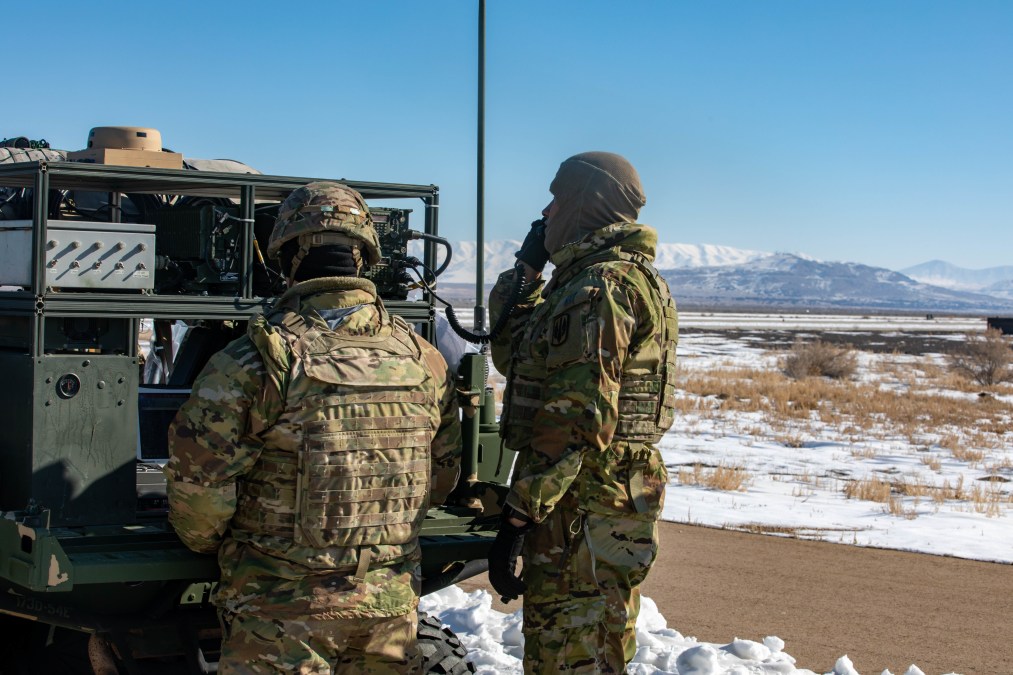 FORT BRAGG, N.C. — Following a busy nine months deployed around the globe to a variety of crisis operations a couple of years ago, one Army unit realized the need to improve its data to be more successful.
"For this formation, in the last, what we'll call nine months, we've executed three things: one in [European Command], one in [Indo-Pacific Command], and then obviously, our most recent operation in [Hamid Karzai International Airport]," then Maj. Gen. Christopher Donahue, who commanded the 82nd Airborne Division, said during a presentation in October of 2021. "Universally, the one thing that jumps out continuously is the need for data. We have to get our data straight … It's just not intel data — it's all types of data. Logistics, operational, intel — all that data has to be able to aggregate as we call it into a single pane of glass so a commander can make a decision."
Now, as the three-star head of XVII Airborne Corps, which oversees the 82nd Division, Donahue is looking to chart a course to not only improve the Army's data — and use of it — but also the joint force's data.
The most recent example took place at Scarlet Dragon Oasis, an exercise hosted by the XVIII Airborne Corps at Fort Bragg from Jan. 23 to Feb. 3 that sought to test better processes for leveraging data to get to better decisions and outcomes using software and artificial intelligence in a live-fire scenario.
"We use data for two reasons. The first thing is to make our people better and we use data for ensuring that we win in combat," Donahue told DefenseScoop on the sidelines of the exercise.
Central Command was the main participant in the exercise, which provided an opportunity to integrate capabilities and expand the reach and synchronization of the exercise, especially given operations have to come together at the four-star, combatant command level.
In fact, Centcom leadership has roots in the Scarlet Dragon effort with its commander, Gen. Michael Kurilla, leading XVIII Airborne Corps during the very first Scarlet Dragon in 2020.
The event series started as an organic, bottom-up effort by soldiers who wanted to improve how they do business.
"I am a firm believer that if you're dealing with things that you're trying to solve in the current operational environment that we're in and the near operational environment, nobody will do a better job than solving that than people who are in contact with that problem. That's us, right," Donahue said.
Now, every 90 to 120 days, the corps conducts a new iteration of the exercise informed by current operations and new technologies to rapidly deploy, sense and understand the environment — then act in it.
Scarlet Dragon, in its sixth iteration, has expanded to include all the services – even the Space Force for the first time – the Coast Guard and observers from Canada, the U.K. and Australia. It also was much more dispersed from a physical perspective spanning across the entire continental United States with portions participating from North Carolina, Georgia, Utah and Florida.
The event itself was classified, which prevented DefenseScoop from actually seeing presentations, technologies and scenarios, but officials laid out that it was predicated on processes and working through those processes from the corps staff or joint task-force level. As part of the exercise, the Air Force dropped GBU-38 bombs in North Carolina and the Marine Corps launched GBU-32s with other live ammunition drops in California. It was a way to demonstrate a kinetic event and to symbolize the actualization of the sensor-to-shooter kill chain. Other actions, to include a paratrooper operation, were planned but the weather forced them to cancel.
Recent operations, such as XVIII Airborne's deployment to Germany to aid Ukraine, have continued to inform efforts like Scarlet Dragon and data improvement.
Donahue declined to offer details on recent deployments or how they might inform subsequent efforts. The corps is considered one of the more innovative units at the cutting edge given they are a no-notice deployed force around the globe, referred to as "America's Contingency Corps."
"Being the contingency force, one of the contingency forces for the U.S. government, we're constantly informed by real-world situations. We tune to them. That's part of the training," Col. Joe O'Callaghan, fire support coordinator for XVIII Airborne Corps and exercise director for Scarlet Dragon, said of current operations.
Other officials have offered some insight into what the corps is looking to pioneer in terms of improving data and processes.
"They are getting real-world data and again, they're using that to really figure out how to do things more efficiently and effectively employing these type of technologies in the operations of the future," Young Bang, principal deputy assistant secretary of the Army for acquisition, logistics and technology, told DefenseScoop in a December interview. Bang told reporters in late December that an example of what the corps is doing is taking algorithms developed throughout the Department of Defense and applying them to their workflows.
"Maybe the algorithm says this may be of interest. Then we actually have our analysts deep dive into really identifying yes, no, those type of things — then accelerating that through a workflow to all the right people and the decision makers to include countries and other organizations outside of Army and DOD to get that validated to push out the packages," he said. "If you think about that concept, where literally some of these people who are geographically in different areas, they're all centralized and then we are automating the workflow, this literally took days and sometimes weeks and we are automating that whole thing."
These concepts are also helping the Army pilot how it is going to fight under its new multidomain concept along with scaling up to the division as the primary unit of action, Bang said. In the counterinsurgency years, the brigade was the main fighting unit. However, with the rise of great power competition, the Army must be ready to battle more sophisticated foes across much longer distances, shifting to the division, which will involve pushing data even higher and to joint and multinational partners.
Officials also noted that data from Scarlet Dragon can be fed into operations and partners in real-time.
In terms of what Scarlet Dragon is building, officials said it is not a specific weapon system or capability that can be procured or transferred one-for-one to another organization. Rather, it's a concept that is underpinned by a set of technologies and software to improve processes that other organizations can use as a template to replicate for their own unique sets of data, missions, or areas of operation.
Joint operations and warfighting
Centcom was the first combatant command involved in a Scarlet Dragon event as the main participant.
There were several reasons why Centcom wanted to participate — aside from having roots with XVIII Airborne Corps and Scarlet Dragon previously — such as improving its processes and targeting.
"It's targeting, it's data-centric warfare, and that's where Centcom is focused. Military organizations conduct targeting operations. That's what we do in Centcom. That's a clear application," Col. Joe Buccino, communications director for Centcom, told DefenseScoop, acknowledging the capabilities at play were classified. "We're very focused on data, data analytics and data literacy — and that's part of Scarlet Dragon Oasis. From there, it's observing the process and then looking to scale it to the region."
What's unique to Centcom versus many other combatant commands is that its forces are currently engaged in combat. Unlike other commands where personnel might be advising partners, U.S. warfighters are conducting real-world ops.
"We have our troops in Iraq and Syria in kinetic operations under threat and participating with partners alongside partners. You have a real opportunity to test these systems there," Buccino said.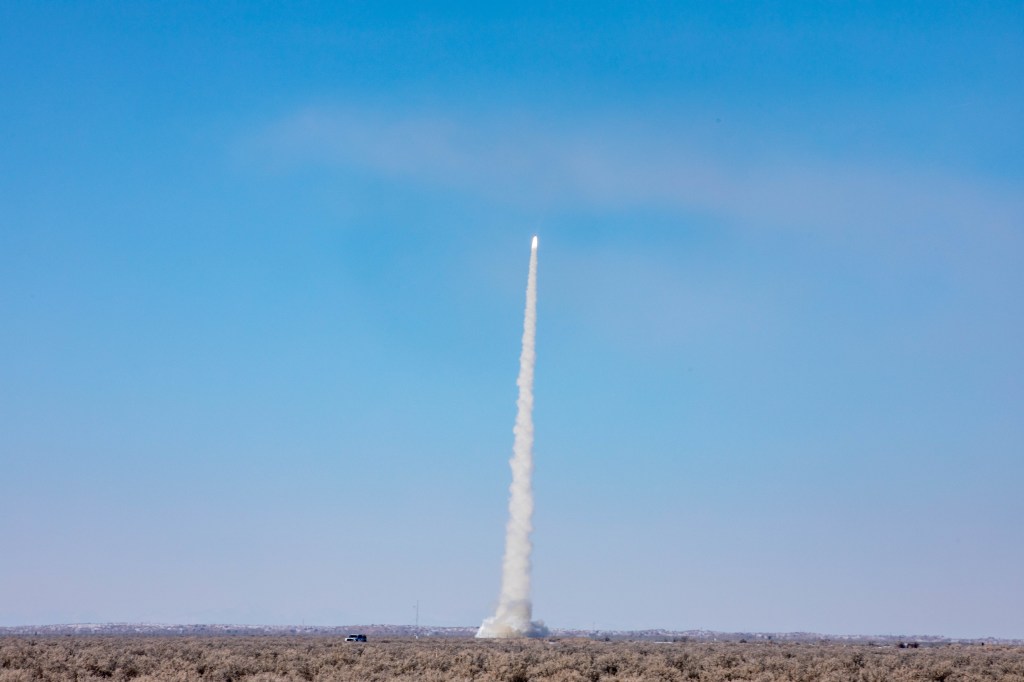 Moreover, one of the big themes of the Scarlet Dragon exercise that officials stressed was improving relationships with allies and partners.
Officials said future iterations of the event will include Army Pacific and Indo-Pacific Command.
As a joint force, the Department of Defense has mandated a new way of fighting known as Joint All-Domain Command and Control (JADC2), which essentially envisions how systems across the entire battlespace are networked and connected to provide the right data to commanders for better and faster decision-making.
"There's a complete demonstration of JADC2 out there. JADC2 in my mind is just a construct, an idea in how we coordinate between the forces and the across partnerships, international partners," said Navy Capt. Jeff Anderson, special assistant for AI for submarine forces. "We're executing getting that through this exercise. I think it's in line with the vision, I think it actually may be shaping the vision."
Anderson explained that he was attending Scarlet Dragon as a guest, but with the hopes to take lessons from the exercise and bring them back to his service.
"XVIII Airborne Corps invited undersea enterprise down to participate, to see how we can contribute, adding different data modalities and advancing the exercise objectives. That's part of what we're trying to do in the Navy and the undersea enterprise," he said. "I will take what I've observed over the last couple of days, translate that back to my leadership … Part of my job is I interface with the other communities in the Navy. I'm leaving with a few highlights that will help us in our capability development efforts, as well as I think help contribute to the furtherance of this exercise itself and bringing all that the Navy has to bear to contribute to this is important. But there's several technological and process elements that I'm certainly taken away."
For Centcom, as a joint combatant command, enabling the tenets of JADC2 is critically important.
"When [Kurilla] moved on to Centcom, he took with him as a priority plank JADC2, data-centric warfare, AI, a data literate workforce, all the things we're talking about here," Buccino said. "He took that with him to Tampa and really is championing those things to all of DOD and leading the joint force in these elements. How do you bring those to a higher level, how do you bring it to our partners, how do you bring it to not just Tampa but to the region?"
From a purely Army perspective, officials said Scarlet Dragon is a key part of Project Convergence, the service's contribution to JADC2. Project Convergence is essentially an experimentation venue for all the joint services — to include international allies for the first time last year — to test technology interoperability in an operational context.
Gen. James Rainey, commander of Futures Command, announced this week that the capstone event for Project Convergence, which typically occurs in the fall of each year, won't take place until spring 2024 at the earliest. He noted that the service has ongoing and continuous events all year as part of Project Convergence, Scarlet Dragon included, which he said he attended.
Improving the fidelity of data
The exercise seeks to improve not just operational data but workflows and event data that can be used to enhance sustainment.
With the immense proliferation of data, it ultimately comes down to getting it at the right place to make the right call.
"It's the right data to the right decision," O'Callaghan said. "In some cases, it's right to a person. In some cases, it's to an algorithm that's aggregating data and revealing insights to allow a decision. But essentially, this is about speeding up decisions."
For others, technology isn't the most important thing, but rather, how can technology aid humans.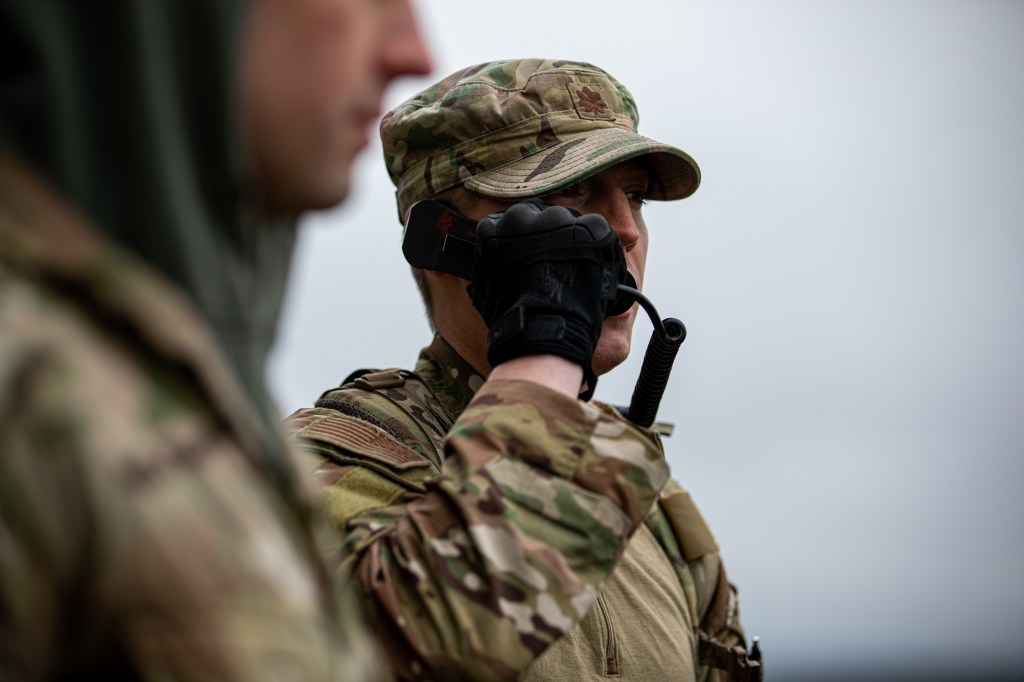 "The technology is not as important. It's what can technology do to support the commander and being a more lethal fighting force," Anderson said. "Whether it's new data processing techniques, data management techniques, artificial intelligence — all of those are being demonstrated to help the commander, but … I'm not as focused on the individual tools, more the outcomes. What are those tools enabling from an outcome perspective? I'm focused on artificial intelligence in my day job because I have seen that technology be able to deliver those outcomes. We've seen a combination of all those things — data processing, data management, networking, artificial intelligence — all coming together to assist the commander making those better decisions."
From an operational perspective, part of it is about expediting the targeting across the kill chain.
"What I've been impressed with … is the level of fidelity in our targeting and the AI provided," Gen. Andrew Poppas, commander of Army Forces Command, said. "Keeping the human in the loop, but our ability to take multiple different [sources of intelligence] to make a very refined … and formed target, run across your high-priority target list. And we've been able to do that with a level of speed, clarity and then into the point of targeting, at a much rapid rate for implementation. That's what's impressed me — our speed and fidelity of the targeting."
Officials also discussed how Scarlet Dragon can improve other processes, such as sustainment.
"This will do a lot of the predictive analysis for the log, sustainment and maintenance so you have a much more efficient force," Poppas said. "If you can be predictive in the maintenance, predictive in having the parts so you're not waiting for something to come forward, then efficiency goes up because your readiness rates go up."
O'Callaghan said moving out of Scarlet Dragon Oasis, officials will be putting more emphasis on sustainment.
What's next?
Overall, officials and sources that spoke to DefenseScoop had glowing reviews of the exercise and what XVIII Airborne is trying to pioneer, though it is difficult to understand exactly how successful the exercise and scenario were without being privy to any systems or technology.
For "70% of what we set out to do, we are further beyond than where we thought we would be, very successful," Donahue said. "The other 30%, we either met the mark or we fail. Which is exactly where we want to be."
With the conclusion of Scarlet Dragon Oasis, officials will be reviewing the results and seeing where they fell flat, which O'Callaghan admitted they did in some areas.
"If we don't fall flat, it either means we weren't reaching far enough or if everything was going well, it meant we probably didn't really understand the opportunity we had and how we could expand it," he said. "We're going to go back and look at what we fail[ed on], figure out why and then start working on a plan to address it."
Sometime in the next three to five months, officials are going to go back and reassess everything, then build those out as the objectives on the next Scarlet Dragon, he added.