US Air Force hopes to learn from Australia's robotic wingmen efforts as it pursues collaborative combat aircraft
The Royal Australian Air Force's Ghost Bat drone is expected to enter the fleet by 2025.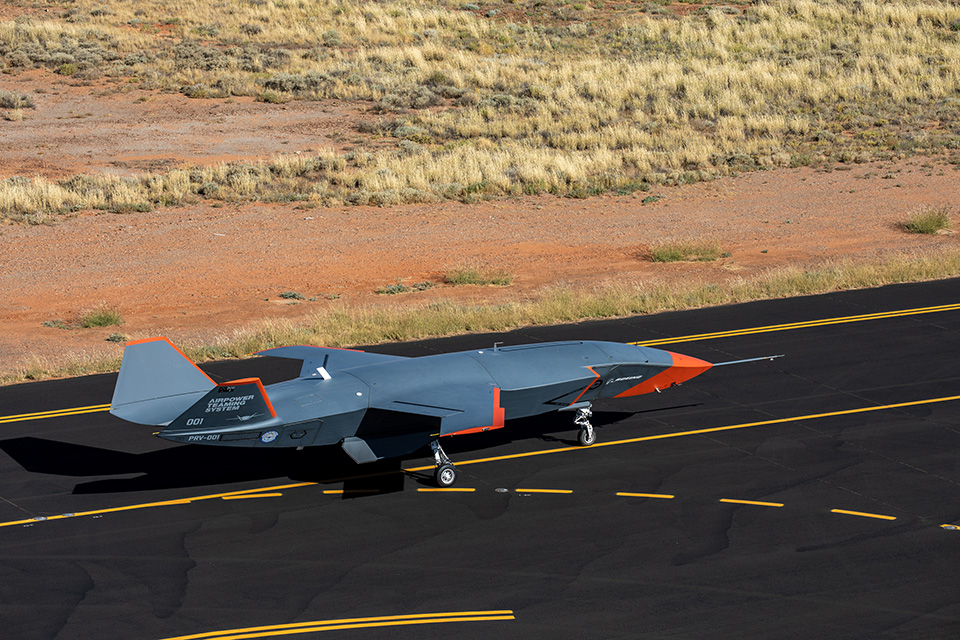 As the Air Force begins shaping its new robotic wingman concept, there may be opportunities for the service to apply lessons learned from its allies in Australia who are developing similar platforms, the commander of the Pacific Air Forces component of U.S. Indo-Pacific Command said Monday.
The Air Force is planning to field drones known as collaborative combat aircraft (CCA) that will act as force multipliers by flying alongside manned fighter jets — like the F-35 and the forthcoming Next-Generation Air Dominance (NGAD) system, and potentially other platforms.
While the Air Force's CCA program is still in its early stages, PACAF Commander Gen. Kenneth Wilsbach said the service is looking at how the Royal Australian Air Force deploys its own robotic wingman — the MQ-28 Ghost Bat — to help learn how to operate manned and unmanned aircraft in tandem.
"We really look forward to what they're doing with the MQ-28 Ghost Bat," Wilsbach said during an event hosted by the Mitchell Institute. "They're doing some great work figuring out exactly how to use this aircraft, and we look forward to seeing what they learn and then, perhaps, applying that to our CCA program ourselves."
The Boeing-made Ghost Bat made its first flight with the Australians in 2021 and is slated to enter service by 2025. The drone is meant to fly with the Royal Australian Air Force's fleet of aircraft to conduct a range of missions, including intelligence, surveillance, reconnaissance and tactical early warning.
The U.S. Air Force wants 1,000 CCA platforms in its own fleet that not only augment manned platforms with multi-role capabilities, but also create dilemmas for adversaries, Wilsbach said.
"Imagine if they had to deal with 1,000 additional combat aircraft that can do multiple things. They can be sensors, they can be weapons platforms, they can be decoys, they can be jammers, they can be a lot of different things," he said. "And so the ability to create dilemmas and mass up those dilemmas on your adversary causes them to make mistakes, it causes them to use weapons, and it eventually will cause them to lose their assets versus us."
Wilsbach also emphasized that CCA can fly dangerous missions in place of manned aircraft, reducing the risk of pilots being harmed.
The U.S. Air Force is requesting more than $500 million in research, development, test and evaluation funding for CCA and related efforts in fiscal 2024, and plans to spend more than $6 billion on these activities over the next five years. The money would go towards platform development, autonomy development and creating a specialized unit to explore operational concepts.