Army validated its tactical data fabric concept at recent exercise
The concept is in line with Army Secretary Christine Wormuth's No. 2 priority for the Army: data centricity.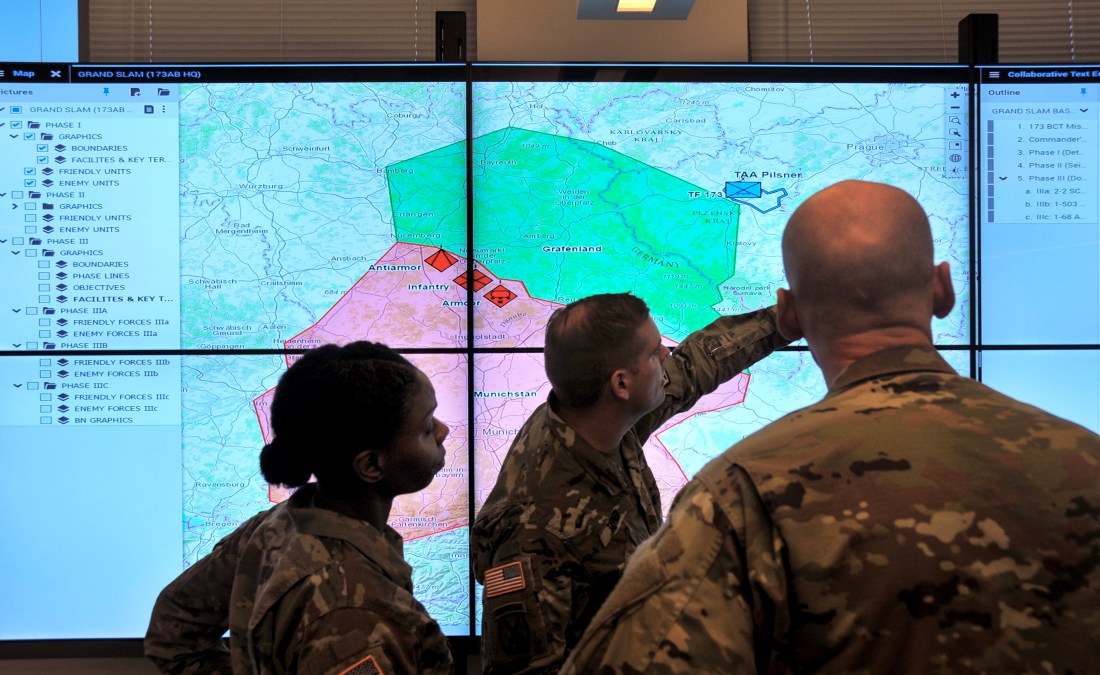 AUGUSTA, Ga. — The Army validated its tactical data fabric and the master data nodes that enable it at the recent Talisman Sabre exercise in Australia.
The tactical data fabric is a federated system that will enhance commanders' ability to access data and synchronize it between echelons and formations more seamlessly. The master data node concept is always on and connected to as many authoritative data sources as it can to ensure access from the enterprise level to the tactical edge.
"We validated our tactical data fabric concept of employment, using master data nodes and tactical data nodes, establishing persistent connections to authoritative data and then synchronizing that data with the I Corps formations at the edge. We proved that out … we know that that works," Col. Matthew Paul, project manager for mission command at the program executive office for command, control, communications-tactical, told DefenseScoop in an interview at TechNet Augusta. "The concept is sound, the technologies are sound."
The concept is in line with Army Secretary Christine Wormuth's No. 2 priority for the Army: data centricity.
Following the exercise, Paul noted that there is still some work to do with the data ecosystem itself. Other lessons learned included how to visualize data and what the commander's staff wants to see within their common operational picture.
The next steps will involve scaling the capability using a hybrid cloud infrastructure, Paul said.
"Ultimately, we want to get capability as close to the edge that we possibly can. Because right now there's a gap between where most of the data resides in the enterprise and where the soldiers actually get out and fight and conduct operations," he said. "Strategically planning where those nodes need to be, throughout the cyberspace is going to be important as we complete our plan."
This work will be conducted with several partners such as the Network Cross Functional Team and the Army Software Factory led by the Army G-3/5/7 in accordance with the Army's data plan.
Stakeholders will continue to meet to figure out how to scale the capability, but Paul offered some potential avenues for further testing in the future.
"We're looking at places like Europe, we're looking at other space activity, such as Project Convergence. Nothing is firm just yet. But we're for planning what we need to demonstrate next and in what specific venue. We're looking at exercises and we're looking at what the COCOMs and where their gaps are," he said. "We'll probably have a follow-up maybe later in October to lay out what are the next concrete steps that we're going to take and where things are going to be demonstrated over."