US Navy task forces use slew of drones in recent operation to keep tabs on Iranian military assets
The Navy is pursuing a variety of robotic platforms as it moves toward a hybrid fleet of crewed and uncrewed systems.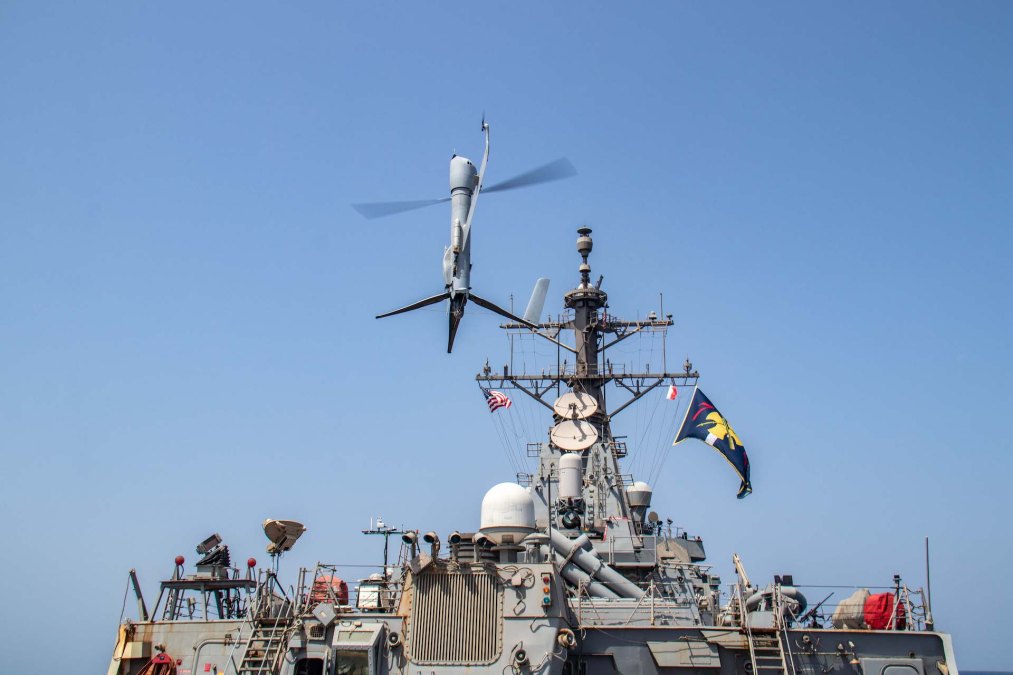 A dozen different unmanned systems operating on the surface, underwater and in the air were recently used by seven task forces working under 5th Fleet to keep eyes on Iranian navy and Islamic Revolutionary Guard Corps ships and small boats, according to U.S. Naval Forces Central Command.
The drone deployments came amid tensions over Tehran's maritime activities and a push by the U.S. military to incorporate more robotic platforms into the joint force and team them with crewed systems.
"Last month, naval forces in the Middle East region successfully integrated unmanned platforms with traditionally crewed ships and aircraft to conduct enhanced maritime security operations in the waters surrounding the Arabian Peninsula," NAVCENT said in a release Friday. "This operation bolstered presence in and around a critical chokepoint that in recent months has seen Iran unlawfully seize internationally flagged merchant ships."
The operation — which included sailors, Marines, Coast Guardsmen and systems from Task Force 51/5 (amphibious/Marine), Task Force 52 (mine countermeasures), Task Force 53 (logistics), Task Force 55 (surface warfare), Task Force 56 (expeditionary), Task Force 57 (patrol/reconnaissance) and Task Force 59 (unmanned systems and AI) — occurred "over several days during routine patrols in and around the Strait of Hormuz," according to the release.
The Navy is pursuing a variety of unmanned aerial vehicles (UAVs), unmanned surface vessels (USVs) and unmanned underwater vessels (UUVs) as it moves toward a "hybrid fleet" of crewed and uncrewed systems. And it's looking to combine them with artificial intelligence tools to enable computer vision, anomalous behavior detection, multi-system command and control, and edge intelligence, among other potential use cases.
Task Force 59, which reached full operational capability earlier this year under 5th Fleet, has been spearheading experimentation and deployment of these types of technologies, including commercial USVs manufactured by Saildrone and others.
The Navy recently expanded the unmanned systems and AI concept to 4th Fleet in Central and South America, and it's expected to be adopted by fleets based in the Indo-Pacific as well.
"We have been operating UAVs and UUVs in the [Middle East] region for years," Capt. Joe Baggett, director of maritime operations for NAVCENT and 5th Fleet, said in a statement. "Adding our new USVs, and then integrating all of these platforms into fleet operations, is how we expect to fly and sail well into the future."