Congress' $1.7T omnibus makes accelerating emerging defense tech a national priority
The funding package provides a 10% increase to Pentagon funding — here's a rundown of notable tech inclusions.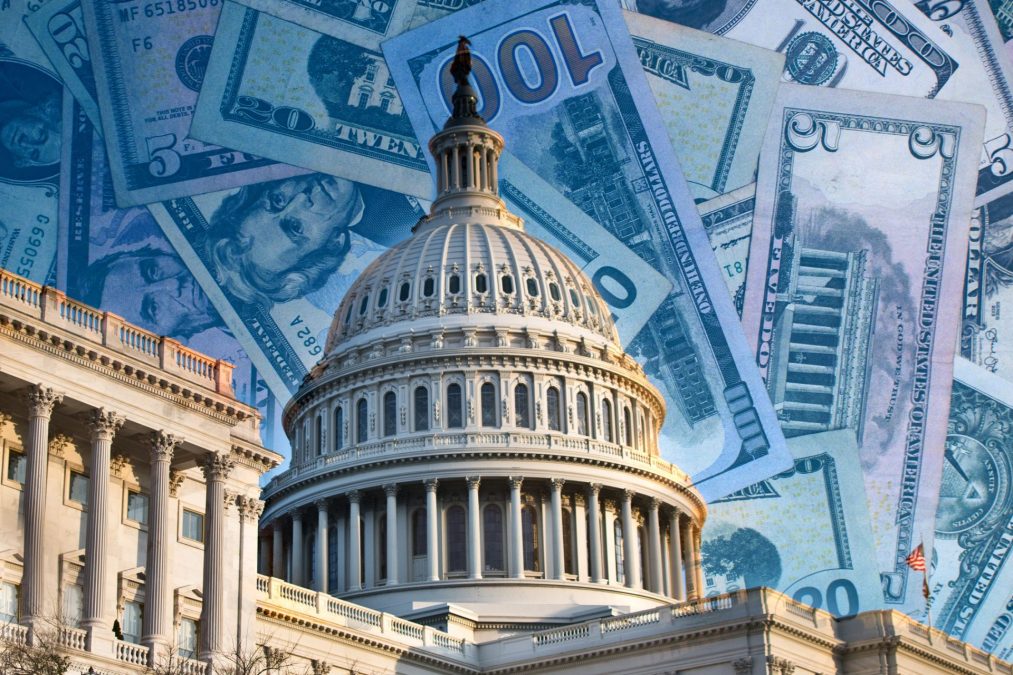 The government's massive year-end spending package includes the highest research and development-driving budget in the Pentagon's history and billions in additional funds to accelerate the military's adoption of cutting-edge capabilities, according to a topline summary.
Released by congressional appropriators Tuesday, the roughly $1.7 trillion 2023 omnibus spending bill would provide the Defense Department with more than $797 billion in total base discretionary funding, much of which is aimed at boosting its tech portfolio.
The legislation is expected to pass and be signed into law by President Biden in the coming days.
"This package provides a 10% increase to defense funding, in line with the overwhelmingly bipartisan National Defense Authorization Act, and supports America's most vital national security priorities, including strategic competition with China and Russia; disruptive technologies like hypersonic weapons, artificial intelligence, 5G, and quantum computing," Republican senators wrote in their 30-page topline summary of the appropriations bill.
In a separate omnibus summary, House Democrats noted that the total spending inclusion for DOD in the agreed-upon bill broadly "invests in basic and applied scientific research, development, test and evaluation of new technologies and equipment, and supports the research community so forces will have the systems and equipment for tomorrow's challenges."
It's no secret to Congress that military laboratories and defense technology facilities are largely in need of upgrades. The omnibus bill would allot more than $3 billion in investments to revamp DOD's degrading infrastructure.
Eyeing such modernization, as well as innovation, this newly released legislation also approves what Senate Appropriations Committee members called the "largest R&D budget in the history of" DOD. That investment is valued at around $139.7 billion.
Roughly $4.5 billion, they noted, would be provided in the omnibus package to advance the military's "development and fielding of hypersonic weapons and related technologies." Hypersonics fly faster than sound travels, and DOD is presently prioritizing efforts to enable both offensive and defensive systems of those next-level capabilities.
Lawmakers on the Senate Appropriations Committee's Subcommittee on Defense wrote in their own briefer summary that the bill would also provide the Pentagon with $1.1 billion to modernize the United States' "critical test and evaluation infrastructure for emerging technologies, such as: hypersonics, the electromagnetic spectrum, directed energy, space, targets, data management, and artificial intelligence."
Some of DOD's associated programs that would see funding increases from this package include its all-domain autonomous modeling and simulation effort, counter-drone and drone swarm pursuits, AI hubs, and its directed energy airborne high-power testbed.
A number of other provisions in the spending package would also supply the Pentagon with additional finances to enable improvements and innovation in its two newest warfighting domains: space and cyberspace.
For instance, the spending bill would provide $430.4 million "for various cyber and artificial intelligence initiatives to continue implementing recommendations from the National Security Commission on [AI]" — as well as an additional $2.2 billion for space procurement, operation and maintenance, and research and development initiatives. Another inclusion would provide the Pentagon with around $1.77 billion to procure seven National Security Space Launch services.
Notably, the omnibus package also allocates more than $70 million for a classified Military Intelligence Program led by the nascent Chief Digital and AI Office (CDAO). That boost nearly doubles the amount originally requested for that secret program in fiscal 2023.
The CDAO would also receive more than $278 million to carry out its many evolving responsibilities and ultimately help the vast department scale AI.
"This legislation will keep America safe by giving our troops a well-earned pay raise, ensuring our servicemen and women are well-trained and well-equipped with the most up-to-date technology, and shifting resources toward cutting-edge programs that'll maintain our fighting edge over adversaries like China and Russia," the Senate Defense Subcommittee's Chair Sen. Jon Tester, D-Mont., said in a statement.