The Army is consolidating all network activity into a single program executive office
The Army is combining efforts from PEO C3T and EIS to optimize a unified network from the tactical to enterprise level.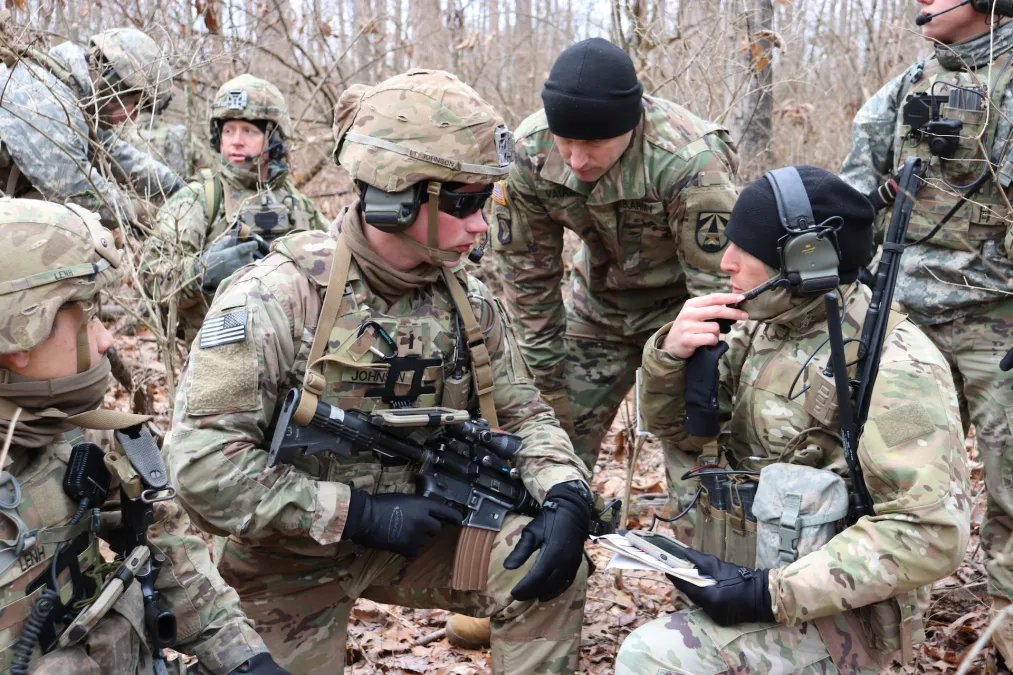 The Army will consolidate all of its network portfolios into a single program executive office in October, combining efforts spread across two entities currently.
Officially on October 1, the Integrated Enterprise Network portfolio from PEO Enterprise Information Systems will transition to PEO Command, Control, Communications-Tactical, that office's leader announced Wednesday.
The move is designed to create greater optimization in line with the Army's vision for a unified network. Historically, the Army has siloed its network from enterprise and tactical and across each theater, which has limited its ability to share information and conduct operations, as evidenced when the 82nd Airborne Division deployed to Afghanistan to deal with the U.S. troop withdrawal.
"[Doug] Bush [the Army's acquisition executive] has decided that all network, all of this, all network communications needs to be under one PEO. It is going to be under this PEO," Maj. Gen. Anthony Potts, PEO for C3T, said at the SATELLITE conference in Washginton on Wednesday. "Our goal right now is October 1. Everything that resides in PEO EIS that is network will come to us. Yes, we will have to change our name, we can't be PEO C3T."
PEO C3T currently handles all the tactical communications and gear for troops on the battlefield. It, along with the Network Cross Functional Team, has pioneered a paradigm shift in what it has called the integrated tactical network, through which it provides incremental development and delivery of new capabilities involving a combination of program-of-record systems and commercial off-the-shelf tools. Those "capability sets" now provide technologies to units every two years, each building upon the previous delivery.
PEO EIS is in charge of mostly enterprise systems that are largely static. Integrated Enterprise Network focuses on networks for all the posts and camps stations, as well as Secure Internet Protocol Router Network (SIPRNet) modernization and the routers and switches. That office had been working on what was called the integrated enterprise network at the installation level. The main goal recently of that office, provided by the deputy chief of staff, G-6, had been SIPRNet modernization.
The consolidation was just finalized and the Army is currently in the process of working on the integration.
Officials have been teasing for some time the need for a single network PEO to help consolidate efforts and funding, especially since the release of the Army's unified network plan in October 2021.