Commercial satellite imagery services included in new $1.2B Ukraine security assistance package
The latest tranche of U.S. military aid for Ukraine includes funding for commercial satellite imagery services as well as a slew of air-defense capabilities.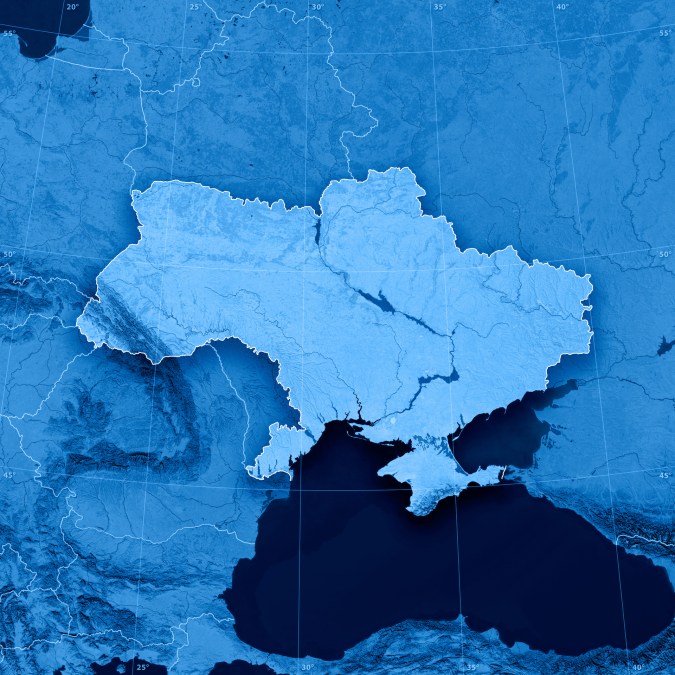 The latest U.S. security assistance tranche for Ukraine, valued at $1.2 billion, includes funding for commercial satellite imagery services as well as a slew of air-defense capabilities.
The package was announced by the Pentagon on Tuesday. The list of capabilities put out by the Department of Defense did not specify which company or companies would provide the satellite imagery services, or how much of the funding would be allotted for that.
Notably, the capabilities included in the new package will be procured from industry using Ukraine Security Assistance Initiative (USAI) funds — not drawn from existing DOD stocks.
"I don't have anything specific to announce today in terms of particular companies that we may or may not be contracting with through this USAI effort. That will be work that's ongoing, certainly, as we look at options on how best to support Ukraine," Pentagon Press Secretary Brig. Gen. Pat Ryder told DefenseScoop during a press briefing.
Tuesday's announcement did not specify how the Ukrainians would use the commercial satellite imagery services. However, such assistance would likely aid the Ukrainian military — which is expected to launch a counteroffensive soon — by increasing their situational awareness and helping them target Russian forces.
In its fiscal 2022 annual report, the Pentagon's Defense Innovation Unit noted that "commercial remote sensing companies … are providing satellite images of Russian military activities in Ukraine, generating an unprecedented level of visibility and driving accountability."
The package announced on Tuesday also includes funding for additional air defense systems and munitions; equipment to integrate Western air defense launchers, missiles and radars with Ukraine's air defense systems; and ammunition for counter-drone systems.
Defeating Russian unmanned aerial systems — including loitering munitions — missiles and other aircraft is a top priority for Ukrainian officials. The U.S. has previously committed to providing a variety of air-defense capabilities to Kyiv, such as the Patriot system and the VAMPIRE counter-UAS platform, among others.
The DOD did not identify which specific air-defense systems are included in the new round of security assistance. In the past the Pentagon has sometimes disclosed that type of information, but in other cases it has remained tight-lipped.
Ryder told reporters that the specific air-defense systems have not yet been determined.
"Today's announcement is really focused on, or represents rather the beginning of a contracting process to provide additional priority capabilities to Ukraine, which will entail exploring options as to how to best support them," he said.
The tranche also includes additional 155mm artillery rounds and support for training, maintenance and sustainment activities.
Since the weapons in the package will be procured from military contractors using USAI funds — not drawn from existing DOD stocks — they may not be delivered to Ukraine for many months. However, the procurement of commercial satellite imagery services could potentially come sooner.
"This USAI package underscores the continued U.S. commitment to meeting Ukraine's most urgent requirements by committing critical near-term capabilities, such as air defense systems and munitions, while also building the capacity of Ukraine's Armed Forces to defend its territory and deter Russian aggression over the long term," the DOD said in a release.
Updated on May 9, 2023, at 5:00 PM: This story has been updated to include comments from Pentagon Press Secretary Brig. Gen. Pat Ryder.