There isn't just one Valley of Death: Tackling the DOD transition problem
In this op-ed written by Dcode, Deputy Assistant Secretary of the Army for Research and Technology William "Willie" Nelson shares his definition of the infamous "Valley of Death" and his thoughts on resolution.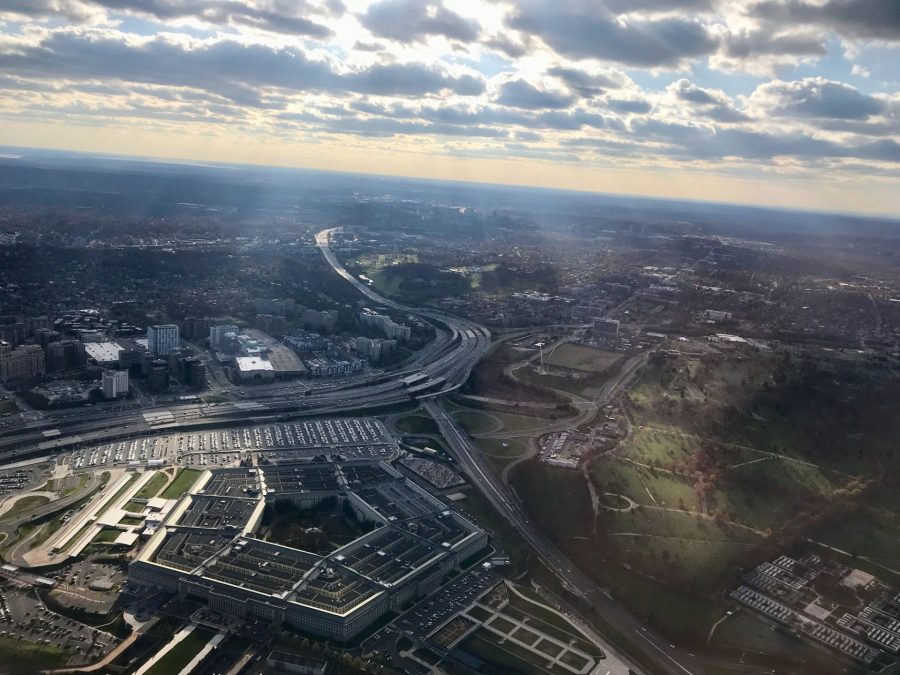 Delivering innovative technologies developed in the commercial sector into the hands of military end users is critical to the success of the US military, and everyone is talking about the transition problem in government. Last June, Deputy Defense Secretary Kathleen Hicks said: "I think transition clearly is one of our biggest problems. The so-called 'Valley of Death,' scaling up to fielding and full-scale production is a piece of that." In addition, Heidi Shyu, the Undersecretary of Defense, has cited the "Valley of Death" as an issue for government. Yet, the problem lacks a consistent definition, and it is not as simple as finding cutting-edge technology and supplying the warfighter.
Dcode spoke with Deputy Assistant Secretary of the Army for Research and Technology William "Willie" Nelson, about his definition of the infamous "Valley of Death" and his thoughts on resolution.
Nelson argues there are three paths to transition science and technology across the Valley of Death: 1) the traditional approach of integrating new tech into new or existing programs, 2) transitioning tech out to commercial industry or other government programs, and 3) informing and updating Technical Specifications, Requirements, Concepts of Operations, Procedures, etc. Through all three paths being utilized today, our conversation with Nelson outlines multiple ways to improve these methods.
Changing the "If it ain't broke, don't fix it" mindset
Department of Defense programs focus on balancing cost, schedule, and performance risks across the acquisition life cycle to deliver programs to the warfighter. These programs are assessed on their ability to deliver based on well-defined requirements; unfortunately, this does not require innovation and the proposition of new technical solutions outside those requirements. Quantifying success based on delivery may unintentionally incentivize "if it ain't broke, don't fix it" mentality, leading to stagnation in government technical capabilities. Instead, we should work to incentivize Program Managers to accept more risk and experiment with new tech solutions to bring the best to our warfighters.
To improve the current process, we should empower acquisition professionals to take a chance on technology by working with requirement writers to help define, collaborate, and update requirements rapidly to integrate the latest technical solutions developed by industry and service laboratories. The requirements process should be agile and pace advances in technology.
Nelson suggests that many steps taken by Army Futures Command and the Assistant Secretary of the Army (Acquisition, Logistics, and Technology) in this area have a positive impact and will help ensure we field the latest and greatest tech through the acquisition lifecycle. "Think about what that could do for the warfighter," Nelson comments.
Current acquisition policies ensuring fairness can sometimes cause barriers to entry for emerging tech companies. At Dcode, we suggest leveraging innovative procurement methods like CSOs and OTAs or using creative modular contracting under the FAR. These examples are significant steps in the government's willingness to modify processes to bring in more innovative tech.
Adopting the "Understand Sooner" mentality
Nelson says that although there are plenty of creative solutions, in many cases, we may not know exactly how this new technology will perform or if it meets the mission's demands and requirements. So we spend S&T dollars to rapidly build prototypes and experiment, fix, and experiment again with the idea of "Understanding Sooner" if the tech is going to perform and deliver as expected.
Some science and technologies just don't pan out, and that's okay, Nelson says. However, the sooner we understand, the sooner we can quickly pivot resources to a different capability or technical solution.
The advantage of experimenting and understanding sooner (also known as 'failing fast') is to inform requirements sooner and learn what capabilities can be delivered, rather than spending extra time and dollars on tech that may not deliver as advertised. This method also helps open the trade space for industry to be more creative and innovative in meeting desired outcomes without being overly prescriptive and informing the process along the way.
Nelson is not alone in this movement to make the government less risk-averse. In a 2021 address, Admiral Michael Gilday, 32nd Chief of Naval Operations, said, "every Navy leader must be ruthlessly honest about how they self-assess and understand their unit's performance. They have to act boldly and accept professional risk."
Incentivize creativity at the PM level
Service laboratories and industry are developing cutting-edge technologies that will undoubtedly deliver decisive advantages on the future battlefield. However, integrating these new technologies into new or existing programs can be challenging, especially if the technology is still maturing. Difficulty and sometimes failure in onboarding these new technologies is known as "the Valley of Death."
As described earlier, Program Managers deliver capability to the warfighter based on well-defined cost, schedule, and technical performance requirements. S&T scientists and engineers have more latitude because it can be difficult to predict exactly when a new technology will meet the performance needs of the program, how it will be manufactured, and what it will cost.
According to Nelson, schedule delivery and technical performance variance in a brand-new technical area can span several years. Therefore, integrating a new S&T technology into a well-structured PM program can add risk and sometimes put the entire program at risk if the S&T tech fails to deliver.
Nelson understands that new tech can be a "radical disruption" to a PM's program. But we shouldn't not press forward, Nelson stresses. When an S&T effort integrates into an existing program or establishes a new program, the acquisition process should acknowledge the risks and support the PM. Tightly coupled Program Managers and Lab Directors are essential in managing this risk.
Accepting risk assumes people are engaged, risk factors are well understood, and people make informed decisions. There must be close coordination between PMs, S&T developers, and requirements professionals to begin solving the transition problem. Dcode has helped reframe government offices working on this problem to evaluate innovation barriers and creatively access the best emerging tech. Embracing an innovative mindset will open the door for more flexibility to introduce new technologies to deliver functionalities.
Transition has never been an easy hurdle to overcome. However, Nelson truly believes that the key to our success lies in our ability to understand each program's problem and risk(s) and then select the best transition path. As mentioned, all these paths (traditional, transfer technology to an external party, and inform/update administrative requirements) are in use today; the difference will be in our ability to deliberately codify our approach and hold stakeholders accountable for seeing the transition plan through.
Stay tuned for the next article in our series with Rear Adm. Seiko Okano, who is leading the charge to tackle the Valley of Death. She is taking a unique approach that challenges the current status quo.
Meagan Metzger is the CEO and co-founder of Dcode.